Altogether now, Teen Mom Fanatics: SIGH.
On Teen Mom 2 Season 5 Episode 5, Jenelle and Nathan talked about having more kids, something we know now, of course, they followed up on.
Granted, this installment featured Jenelle spending some quality time with son Jace, who said he wanted to stay with her and not with his awful grandmother.
But that nugget of good news doesn't mean Evans should be a mother again, especially when Barbara - who shot down Jace's demand - would be involved in any future kid's life as well.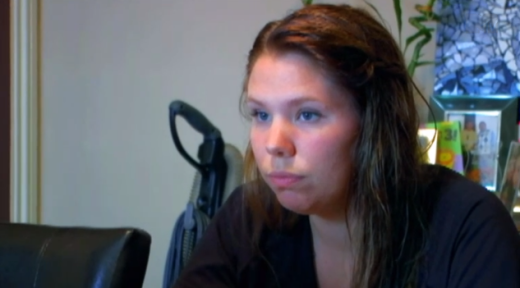 Naturally, Barbara is skeptical over Jenelle and Nathan becoming parents, telling her daughter that she needs to be a much better mother to Jace before bringing a new life into the world.
Does Jenelle take these words of wisdom to heart? HA! Yeah, right.
She tells friend Tori that she has stopped using birth control and when it comes to possible jail time down the road? When she's a mother of two? Eh, "I'll just have to deal with it," Jenelle says.
Elsewhere on the episode:
Kailyn is planning her wedding to Javi while going into a full-on custody battle by moving Isaac out of state. Without telling Jo, that is.
Leah gets a break from her twins' health problems, but Kayla is getting married and going away, giving Leah a new reason to be sad.
Corey, to his credit, is taking the girls' woes seriously and has a heart-to-heart with his dad over them.
Chelsea, finally, wants to take a trip and sends Aubree to stay with her dad instead of Adam… who is back in South Dakota because his new girlfriend is about to give birth.
Don't worry, though, he still plans on taking Chelsea to court because he wants to spend more time with his daughter.
Matt Richenthal is the Editor in Chief of TV Fanatic. Follow him on Twitter and on Google+.