The flirt is on... but for how long?
Ever since they met, there's been quite the romantic attraction between Regina and Robin Hood - and now that they're working together to take down Wicked Witch Zelena, it's clear that that spark is growing in intensity.
In this exclusive clip given to TV Fanatic by the kind crew over at ABC, we'll see that there could be a turning point for the potential twosome in Once Upon a Time Season 3 Episode 15, "Quiet Minds."
However, like all good things on OUAT, a certain something could stop Regina in her tracks from taking any further steps into the outlaw's open arms. Meaning what, exactly?
Watch now and find out: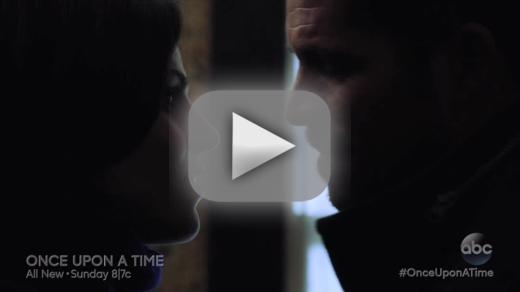 Once Upon a Time Season 3 airs Sundays at 8/7c on ABC. 
Here's a look at episodic images from the upcoming hour:
Jim Halterman is the West Coast Editor of TV Fanatic and the owner of JimHalterman.com. Follow him on Twitter.