The past of Leonardo da Vinci will continue to be told well into 2015.
Starz just announced it has picked up Da Vinci's Demons for a third season.
John Shiban will serve as showrunner, according to a network press release, while David S. Goyer returns as executive producer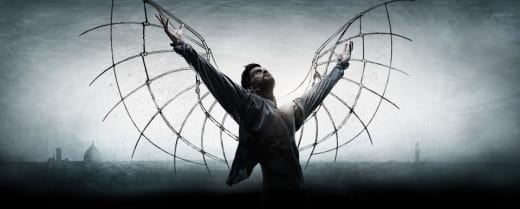 "We're excited to continue Leonardo da Vinci's adventures with a third season of 'Da Vinci's Demons' with John Shiban joining the ranks as executive producer and showrunner," said Carmi Zlotnik, managing director of Starz. "David S. Goyer's vision of da Vinci's journey continues to entertain fans, taking them deeper into the world of 'Da Vinci's Demons' where there is still much more story to tell."
The series tracks the (fictional) adventures of a 25-year- old da Vinci, painting him as an artist, inventor, swordsman, lover, dreamer and idealist.
It focuses on the difficulties of this free thinking to live within the confines of his own reality and era.
"I'm thrilled to be joining the amazing creative team behind 'Da Vinci's Demons,'" said Shiban. "Starz and Adjacent have given us an amazing playground to play in - I can't wait to dig further into the untold history of Leonardo da Vinci."
Matt Richenthal is the Editor in Chief of TV Fanatic. Follow him on Twitter and on Google+.