Hank and Evan have a sister?!
Just when you thought you knew everything there was to know about the Lawson clan, Royal Pains Season 6 Episode 2 proved us all wrong!
Party crasher, Emma, is really another Lawson, who recognized her parentage as a result of Eddie R's book. But when Eddie R. shows up to the Hamptons, the greeting is pretty cold and there could be more to her arrival than meets the eye.
Even so, that didn't stop Paige and Evan from trying to get to know her a little better, or Hank from getting on board with the idea as well!
At the same time, Hank treats a few tennis pros and Jeremiah starts seeking refuge from his house guests at a local bar during the day.
You can catch up with our favorite Hamptons crew when you watch Royal Pains online.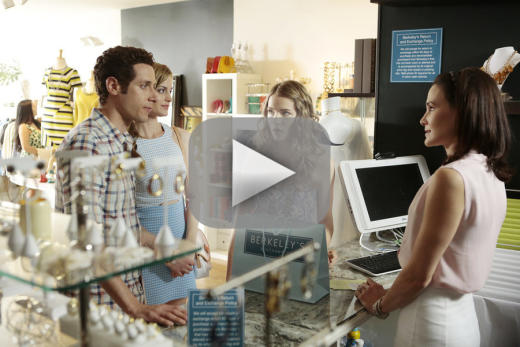 C. Charles is a TV Fanatic Staff Writer. Follow her on Twitter.