As the Dubrows and the Beadors geared up for holiday photo shoots, it was clear that The Real Housewives of Orange County Season 9 Episode 7 would be all about the aftermath of Chairgate and Shannon being tardy for the party.
The night was not a disappointing one as Heather and Shannon sat down to discuss their differences after putting new housewife Lizzie Rovsek in the very uncomfortable middle.
And speaking of uncomfortable, Vicki's trip to Oklahoma to visit Briana and Ryan and help them find a home was the very definition of discomfort. Briana's probably making a great decision by getting the heck out of California.
Tamra, however, found out that Ryan's been making some NOT so great decisions. Watch The Real Housewives of Orange County online now to get all caught up on the drama.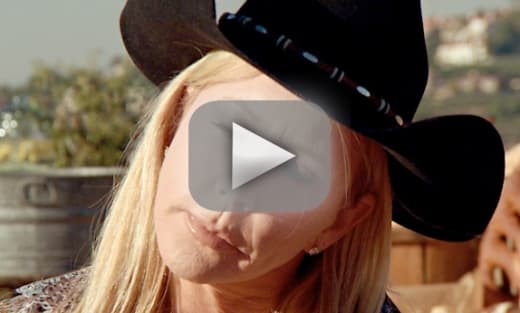 Miranda Wicker is a Staff Writer for TV Fanatic. Follow her on Twitter.