Jamie and Roy face off over a custody case that turns deadly when someone tries to kill the mom. Was it the ex-husband? Just when it appears it was his girlfriend the tale takes another turn. Looks like Mom stole the girlfriends cell phone to call the hitman herself and set her up. 
Roy shows Knox the sex tape with Preston on it in Reckless Season 1 Episode 2. Then when he goes to show Jamie, the tape has been mysteriously erased. Jamie is furious and won't believe him without proof.
Later Preston meets with Knox. Turns out Preston is working undercover to take down Terry and his crew of dirty cops. Knox tells him to he can't tell a soul, not even his girlfriend or Roy.
Lee Anne gets a job as a waitress which doesn't make her wheelchair bound husband happy. He suspects she's been having an affair with Terry and threatens him. 
If you can't get enough of this sexy, steamy, new summer drama, watch Reckless online her at TV Fanatic.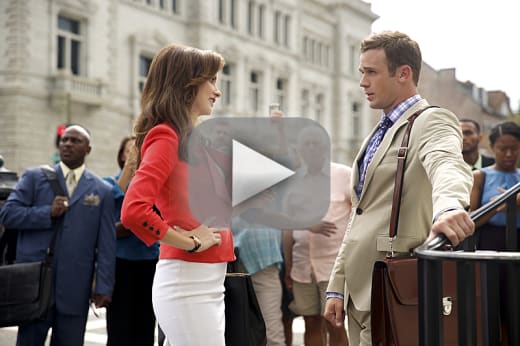 C. Orlando is a TV Fanatic Staff Writer. Follow her on Twitter.