The only thing worse than having a dinner party erupt into violent fits of shouting and rage is having a party where NO ONE SHOWS UP. 
That's what Lizzie Rovsek experienced for her 34th birthday on The Real Housewives of Orange County Season 9 Episode 15. Well, okay, Vicki and Brooks showed up, but on her way into the party bus, Vicki remarked to Brooks that she couldn't believe she had to hang out with "Dumb and Dumber," referring to this season's friend of the housewives Danielle.
That Vicki! Such a sweetheart!
Elsewhere, Tamra and Heather planned a trip to Bali and had to decide whether or not to invite Shannon while Shannon got Sophie and David ready for a trip to Italy with her Latin class.
Watch The Real Housewives of Orange County online now to see how it all shakes out before their big trip next week.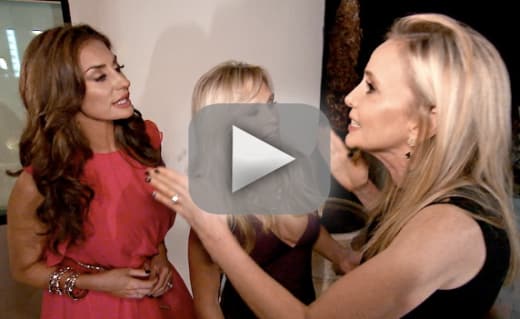 Miranda Wicker is a Staff Writer for TV Fanatic. Follow her on Twitter.