After a young woman is found suffocated in her own home with a cork stuffed in her throat, her married boyfriend becomes the most likely suspect on Rizzoli & Isles Season 5 Episode 12. But Paul also turns out the be the county prosecutor who put the Cork Killer behind bars. 
After arresting Paul, Jane begins to believe he might be innocent. So when he turns suicidal, she follows him over the railing of the bridge to try and talk him down. 
But just as Paul decides to climb back up he slips and falls down to the river below. In a shocking twist, Jane jumps in after him leaving Maura screaming for her up above.
Don't miss a moment of the dramatic summer finale. Watch Rizzoli & Isles online here at TV Fanatic.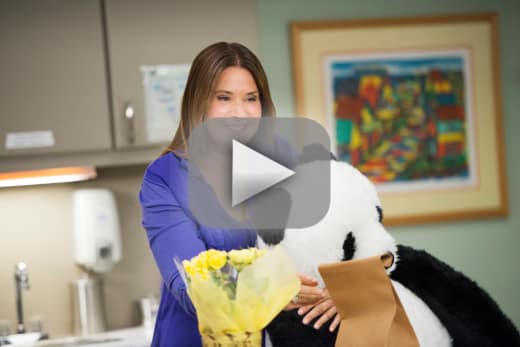 C. Orlando is a TV Fanatic Staff Writer. Follow her on Twitter.