You've gotta love the title of Survivor Season 29 Episode 1: Suck It Up and Survive.
Sums the entire series up, doesn't it?
On this latest installment of the long-running franchise, loved ones were once again pitted against each other, Blood vs. Water style.
We watched as two fishing brother butted heads; as father and son firefighters went at it; as the owner of a competitive cheerleading gym took center stage; and as ex-Major League Baseball pitcher John Rocker re-entered the public consciousness.
Can't exactly say we missed that guy.
The action took place in San Juan del Sur and Jeff Probst, as always, was right on top of his game.
Did you have an early favorite from the opener? Did you miss any parts of it? No worries: click now and watch Survivor online...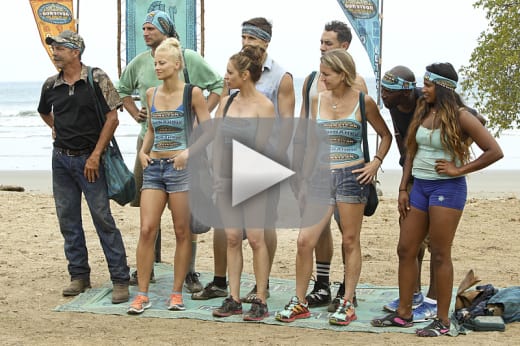 Matt Richenthal is the Editor in Chief of TV Fanatic. Follow him on Twitter and on Google+.