As creator Ryan Murphy has said on multiple occasions, Glee Season 6 will return the show to its roots.
Rachel will come back to William McKinley High School and attempt to revive the choir, as the series will focus on its core characters over its final 13 episodes.
But that doesn't mean there won't be a handful of newbies roaming the hallways as well; Rachel does need new students to guide after all, doesn't she?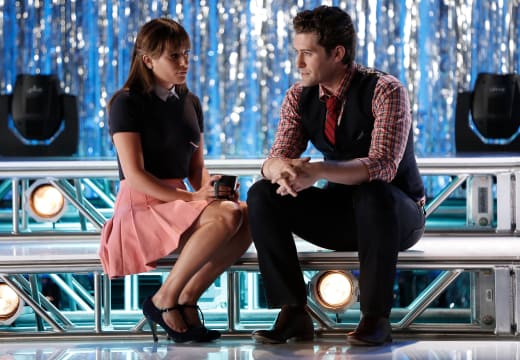 Via Facebook, Twitter and local news media interviews giving us the scoop, here's a look at five new stars who will appear on Glee Season 6:
Noah Guthrie will play Roderick, a shy/overweight teenager with a voice like Otis Redding. Look for him to be the show's fresh underdog.
Marshall Williams will play Spencer, a football player with a great voice. Who happens to be gay. But no one will dare give Spencer a hard time about his sexuality.
Samantha Ware will play Jane, a righteous and ambitious student without a sense of humor. She originally wanted to be a Warbler.
Billy Lewis Jr. will play Mason, the male half of a new set of twin Cheerios. He's very enthusiastic and a bit strange.
Laura Dreyfuss will play Madison, a new member of the Cheerios and the sister of Mason. Also very positive and extremely weird.
Glee Season 6 Episode 1 (and Episode 2!) will air on Friday, January 9 at 8/7c.
Matt Richenthal is the Editor in Chief of TV Fanatic. Follow him on Twitter and on Google+.