Glee Season 6 Promo: Lea Michele Ready to "Let It Go"
Steve Marsi at .
Having hung around long enough to cash in on the popularity of Frozen in vintage Glee fashion, Lea Michele sings "Let It Go" in the first promo for the new season.
Fans who have been with the show from the start know Glee would have it no other way than to latch on to the latest trend, but in this case it really makes sense.
Not only is the song ideally suited for Glee music and Michele specifically, but in Frozen, "Let It Go" was performed by Idina Menzel, who plays Lea's mom on Glee.
For the slumping Fox series, it's as close to perfect as you can get ...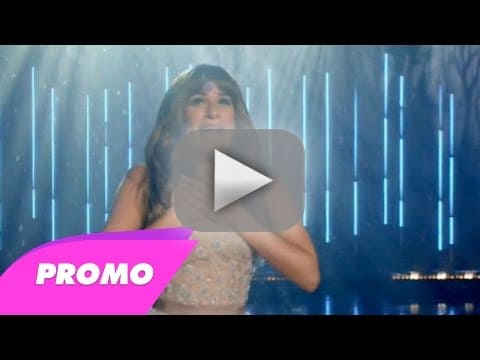 Glee is far from the first show to get Frozen this winter, of course.
Once Upon a Time has gone all in, likely buoyed by the fact that Disney owns both the film and ABC, but in the case of Michele and Menzel, it's a fitting tribute.
While many fans have "Let It Go" in recent years as the one-time ratings juggernaut has endured a series of shark jumping disasters, its last hurrah should be memorable.
At least for the die-hards, right? It begins Friday, January 9.
A two-hour episode will kick off Season 6 that night, building up to a series finale on March 20 that is guaranteed to not leave a dry eye in the house.
Check out Lea's pipes in the sneak peek above, and watch Glee online to catch up on what you missed the past few years as we gear up to say goodbye ...
Steve Marsi is the Managing Editor of TV Fanatic. Follow him on Google+ or email him here.