DVD/Blu-Ray Releases: Unforgettable, Beauty and The Beast AND Exclusive Clips!
Jim Halterman at . Comments
The shows couldn't be more different but hot new DVD releases of Unforgettable Season 3 and Beauty and the Beast Season 2 will draw you in, thrill and keep you coming back for more.
With Unforgettable, the third season of the CBS procedural (which will move to A&E for season 4) continues the journey of Detective Carrie Wells (Poppy Montgomery) and her unique skill of remembering every single detail of her life. While it can sometimes be a burden, it often helps Wells and the cases she's working on.
The third season contains all thirteen episodes as well as bonus features including gag reels and deleted scenes as well as a look inside Season 3. 
Check out this exclusive clip from the third season DVD, which is available now!
And while the police work in Unforgettable is grounded in reality, things go to a slightly off-reality realm with the Beauty and the Beast.
Just as Season 3 is about to start airing next month, the second season is now available on DVD and it shows us the compelling journey of the Beauty (Kristin Kreuk as Catherine) and the Beast (Vincent, played by the un-beastly hunk Jay Ryan). All 22 episodes of the second season of the CW hit are here and you can relive the revelations about Vincent's past and just how complicated their worlds become as they try to take down the bad guys, led by none other than Cat's father! 
The new DVD release has some great extras like 'Season in Review: The Beast Is Back,' 'From Script To Screen' and 'Set Tour: Gentleman's Club' as well as gag reel and deleted scenes.
Still not convinced you need this release in your life? Check out this exclusive clip from the Season 2 DVD: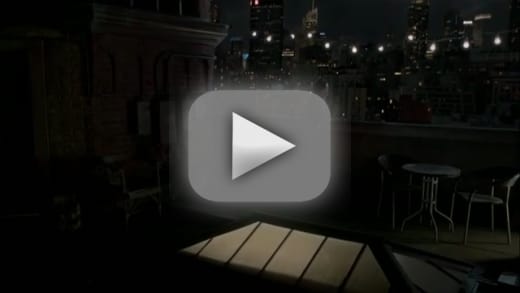 Beauty and the Beast Season 3 beings June 11 on the CW. Unforgettable will return for a fourth season on A&E.
Jim Halterman is the West Coast Editor of TV Fanatic and the owner of JimHalterman.com. Follow him on Twitter.