Major Crimes Season 3 on DVD: Check Out the Exclusive Clip
Jim Halterman at .
By the time we get to season 3 of TNT's crime drama Major Crimes, it's easy to remember that show is a spin-off of the uber popular The Closer but the series has also effectively established it to stand on its own.
The biggest accomplishment is the devotion to telling character stories as well as gripping crime stories and that credit goes to showrunner/creator James Duff and his writing staff. Of course, it also goes to the solid acting of stars Mary McDonnell, GW Bailey, Tony Denison, Raymond Cruz, Michael Paul Chan, Kearran Giovanni, Phillip P. Keene, Jonathan del Arco and Graham Patrick Martin as Rusty.
In fact, it's Rusty's story as potential adoptee of Sharon (McDonnell's character) as well as being a material witness in a huge case that stems back from The Closer days. And the way the whole squad also performs as a family is always impressive and welcoming.
The DVD/Blu-ray is coming next Tuesday (May 26th) and while it includes Gag Reel and Deleted Scenes, it also includes all 19 episodes of the series third season including the gripping two part season finale.
Check out this Exclusive Clip from the third season DVD/Blu-ray release: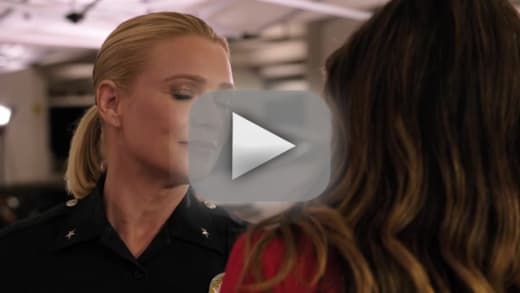 Major Crimes Season 4 kicks off June 8 on TNT.
Jim Halterman is the West Coast Editor of TV Fanatic and the owner of JimHalterman.com. Follow him on Twitter.