NBC has dumped Donald Trump.
With pressure mounting from those who took issue with Trump's comments regarding immigration earlier this month, the network has issued a statement in which it confirms it will no longer air the Miss USA and Miss Universe Pageants.
Both are owned by Trump.
The Donald will not return to host Celebrity Apprentice, either.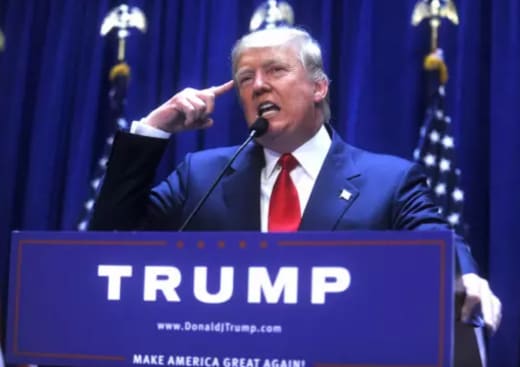 "At NBC, respect and dignity for all people are cornerstones of our values. Due to the recent derogatory statements by Donald Trump regarding immigrants, NBCUniversal is ending its business relationship with Mr. Trump," the company says.
"To that end, the annual Miss USA and Miss Universe Pageants, which are part of a joint venture between NBC and Trump, will no longer air on NBC.
"In addition, as Mr. Trump has already indicated, he will not be participating in The Apprentice on NBC.
"Celebrity Apprentice is licensed from Mark Burnett's United Artists Media Group and that relationship will continue."
In announcing himself as a Presidential candidate a couple weeks ago, Trump said the following about Mexicans in this country:
"[Mexico is] not sending people that have lots of problems, and they're bringing those problems with us. They're bringing drugs. They're bringing crime. They're rapists."
In response, over 200,000 people have signed a Change.org petition that called for NBC to take this exact action.
The network has now complied. We expect Trump to issue a threatening statement against NBC Universal at any second.
UPDATE: Right on cue, read Trump's blistering response to "weak" NBC and how he feels about getting fired (he doesn't hold back).
Matt Richenthal is the Editor in Chief of TV Fanatic. Follow him on Twitter and on Google+.