Once Upon a Time has left the world of Frozen behind.
It has said hello and goodbye to the Queens of Darkness.
So, where will the series turn next on Once Upon a Time? To Camelot!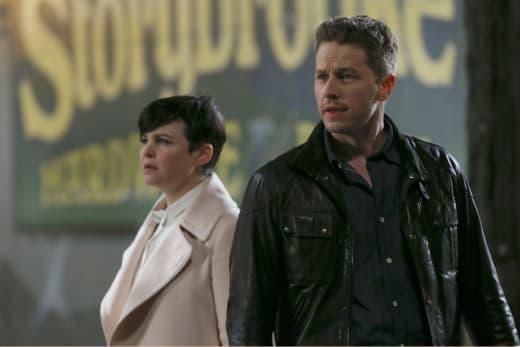 As already teased on the Once Upon a Time Season 4 finale, Merlin will play a key role this fall because he's the only person who can save the newly-dark Emma.
Because the series is known for putting its own twist on classic characters, what can fans expect from the Once Upon a Time version of Merlin?
According to TV Line, producers are looking for an African-American British actor in his early 30s or early 40s.
This individual will portray "a man with great wisdom and intelligence beyond his years," a sorcerer who has always placed duty in front of his own desires.
Elsewhere on Season 5, viewers will get to know Arthur (another character with a British accent who is described as a "good and just ruler"); and Guinevere, a Latin "headstrong queen" who previously fell in love with Lancelot. 
Visit TV Line for more on these Season 5 casting calls and sound off below:
Who should take on the upcoming roles?
Looking to watch Once Upon a Time online? Follow this link and do so now!
Matt Richenthal is the Editor in Chief of TV Fanatic. Follow him on Twitter and on Google+.