Let's face it, Super Bowl 50 was all about the commercials. 
Alright, let's be honest, for people like me, who don't care about football, it's ALWAYS about the commercials.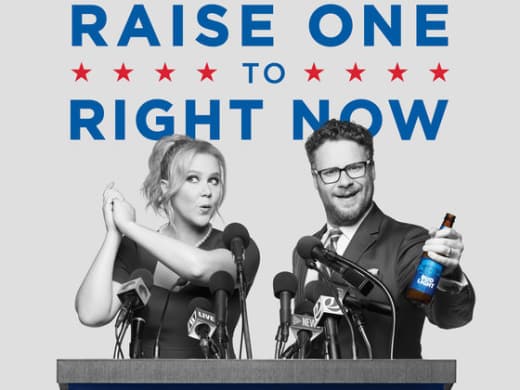 So which ones stood out from the Panthers-Broncos matchup?
Doritos freaked us out with an Ultrasound and implied early birth... there was a weird puppy monkey, courtesy of Mountain Dew... Kevin Hart cracked us up by acting as a protective father .... and Amy Schumer and Seth Rogen made us wish the Bud Light Party actually existed.
Come on, who wouldn't vote these two into office?
Click around and scroll around below and then chime in via our Comments section: Forget Peyton Manning or Cam Newton or even kicker Brandon McManus.
Which of these ads was the real MVP of Super Bowl 50?
Carissa Pavlica is the managing editor and a staff writer for TV Fanatic. Follow her on Twitter.