A special Sunday airing of Castle failed to get much traction.
Castle Season 8 Episode 10 managed just 4.1 million viewers and a 0.8 rating. It's hard to imagine what ABC was hoping to achieve with this random night change, but if they wanted to get the show closer to cancelation, they've succeeded.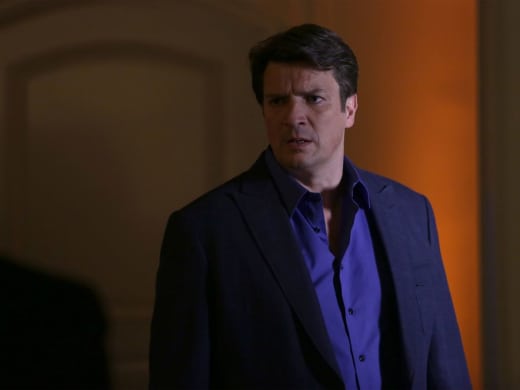 Before Castle, The Batchelor at 20 managed just 4 million viewers and a 1.0 rating. 
And elsewhere around the dial:
On Fox, The Simpsons (2.9 million/1.3 rating), Cooper Barrett (1.8 million/0.7 rating), Family Guy (2.5 million/1.2 rating) and Bordertown (1.7 million/0.7 rating) slipped.
On CBS, Madam Secretary (10 million/1.2 rating), The Good Wife (7.9 million/1.0 rating) and CSI: Cyber 6.3 million/0.9 rating) were even.
And on NBC, it was The Tonight Show Valentine's Special (5 million/1.4 rating).
Paul Dailly is a staff writer for TV Fanatic. Follow him on Twitter.