It appears that last week's ratings for Supergirl were just a blip. 
Supergirl Season 1 Episode 13 pulled in 8 million viewers a 1.8 rating among people 18-49. That's an increase of 1.3 million viewers from last week!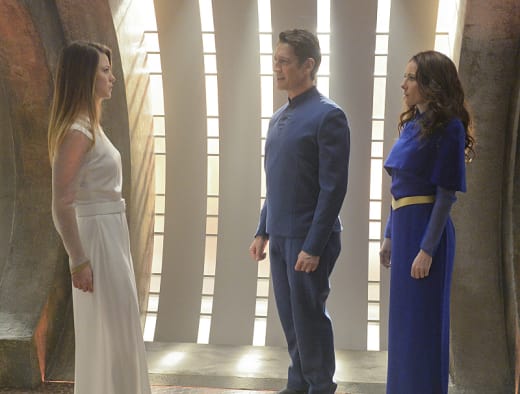 Then, Scorpion hit 11.2 million viewers and a 2.0 rating, bumping two ticks in the demo. Closing the night for CBS, was NCIS LA at an above average 9.7 million and a 1.6 rating. 
And elsewhere around the dial:
On Fox, The X-Files (8.3 million/2.5 rating) and Lucifer (5.5 million/1.7 rating) dipped slightly.
On ABC, The Bachelor (8.5 million/2.5 rating) ticked up, while Castle (5.7 million/1.1 rating) was down.
On NBC, Superstore (5.2 million/1.4 rating) and Telenovela (3.3 million/0.9 rating) were in line with recent ratings, but The Biggest Loser (3.6 million/1.2 rating) ticked up.
And on The CW, Crazy Ex-Girlfriend (1.1 million/0.4 rating) tied its series high and Jane The Virgin (0.9 million/0.3 rating) hit a series low.
Paul Dailly is a staff writer for TV Fanatic. Follow him on Twitter.