Zoo continued to pull in mediocre ratings for CBS, but viewers need not worry because the show is already renewed for a third season.
CBS: Zoo (4.7 million/0.7 rating) was sandwiched between encores of NCIS (7.5 million/0.9 rating) and NCIS: New Orleans (4.8 million/0.6 rating).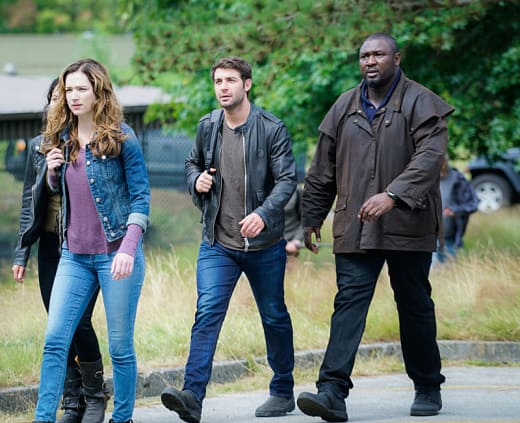 NBC: America's Got Talent (12 million/2.5 rating) improved a tenth, while Better Late Than Never (7.5 million/1.6 rating) maintained all of its premiere rating. 
ABC: Bachelor in Paradise (5 million/1.4 rating) was steady with last week, but After Paradise (3.5 million/0.9 rating) improved. 
Fox: It was encores of Brooklyn Nine-Nine (1.6 million/0.5 rating), New Girl (1.2 million/0.4 rating) and Lucifer (1.5 million/0.4 rating).
The CW: MadTV (1.1 million/0.3 rating) improved in viewers out of an encore of The Flash (1.2 million/0.4 rating).
Paul Dailly is a staff writer for TV Fanatic. Follow him on Twitter.