Last week's ratings for ABC's Once Upon a Time may have been a blip. 
ABC: Once Upon a Time (3.5 million/1.1 rating) spiked two tenths vs. last week. Secrets & Lies (2.8 million/0.6 rating) and Quantico (2.2 million/0.6 rating) matched their previous lows.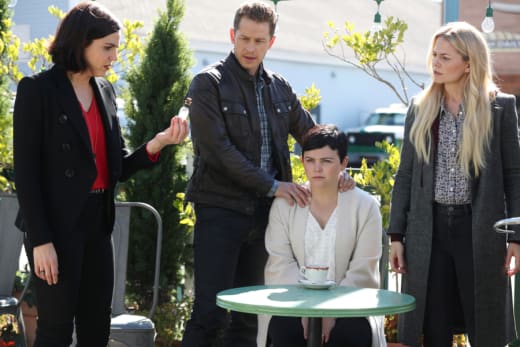 Fox: The Simpsons (3.2 million/1.4 rating) and Son of Zorn (2.1 million/0.9 rating) were both steady, but Family Guy (2.6 million/1.2 rating) and Last Man on Earth (2.2 million/0.9 rating) were even. 
CBS: The numbers for CBS are approximate due NFL delaying part of the line-up. NCIS: Los Angeles (9.7 million/1.3 rating), Madam Secretary (7 million/0.9 rating) were on the menu. 
NBC: NFL Sunday Night Football Pregame (14.7 million/5.2 rating) and NFL Sunday Night Football (15.3 million/5.6 rating) topped the night.
Paul Dailly is a staff writer for TV Fanatic. Follow him on Twitter.