Television lost another icon today.
Alan Thicke, 69, passed away after suffering a heart attack while playing ice hockey with one of his sons, Carter, 19.
It was a sport Thicke engaged in regularly. He was transported to an LA area hospital after suffering the attack around noon on Tuesday, and pronounced dead.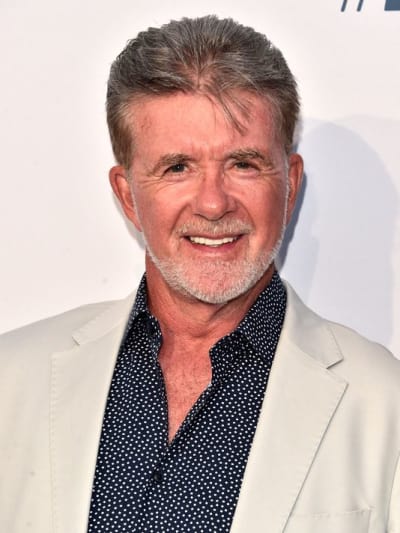 Thicke was best known for his role as home-working psychiatrist Jason Seaver on Growing Pains from 1985 to 1992. 
The story was simple, about a father of four and his wife, costarring Joanna Kerns, Kirk Cameron, Tracey Gold, Jeremy Miller and Ashley Johnson.
Thicke's character was set to work from home and be the awesome dad so his wife could go back to work to become a reporter.
The series never rose above #5 in the ratings, but Thicke was nominated for a Golden Globe in the Outstanding Actor for a Comedy/Musical series category in 1988.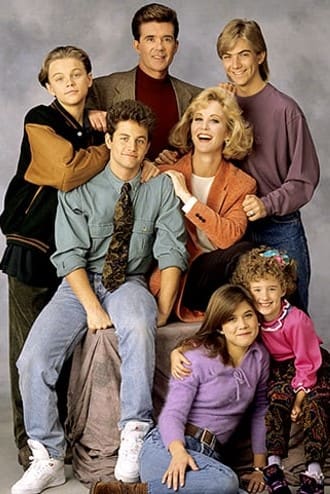 In the final season, a young Leonardo DiCaprio was taken in by the family.
Thicke was also a talented writer, producer and musical composer.
Among his credits include the theme songs for both Facts of Life and Diff'rent Strokes.
Lest you forget how great theme songs used to be, keep this one in your head for the rest of the night in honor of Mr. Alan Thicke (his ex-wife, Gloria Loring was singing):
His son, Robin, with actor/singer Gloria Loring has gone on to be a successful composer and musician in his own right.
More recently, Thicke had a guest-starring role on This Is Us Season 1 Episode 1 as himself, guest starring on The Manny and helping to user the character of Kevin along on his new journey.
As always, Thicke played the role perfectly, with poise, grace and a helping of humor.
And without his character to help drive home just how seriously Kevin wanted to be an actor, and how good he could be in a scene with an actor like Alan Thicke, This Is Us wouldn't have taken the direction it did.
Alan Thicke was pivotal in starring as himself to create the NBC hit we've all grown to love.
Earlier this year, Thicke also starred in a Hallmark movie titled Stop the Wedding.
In the movie, he played a movie icon who was known more for his philandering than his grasp of love.
Again, Thicke used his healthy sense of humor to make the role endearing and carry the movie to interesting heights it might not have been able to achieve without an actor of his caliber attached.
Thicke also had his own late night talk show in Canada that lasted for a little over two years from 1980-82, but it was said it couldn't stand up against Johnny Carson.
Who could?
He was still going strong and could have continued entertaining us for a long time to come. As it stands, he has a TV movie titled Traps! A Musical completed and the motion picture The Clapper about a man who works as a clapper in television in post production.
Thicke stars in that film alongside Amanda Seyfried, Leah Remini, Ed Helms, Tracy Morgan, Brenda Vaccaro and others. It's expected to be released in 2017.
Thicke is survived by his children, Robin, Carter and Brennan and his wife, Tanya.
His legacy will live on.
Carissa Pavlica is the managing editor and a staff writer for TV Fanatic. She's a member of the Broadcast Television Journalists Association (BTJA), enjoys mentoring writers, wine, and passionately discussing the nuances of television. Follow her on Twitter and email her here at TV Fanatic.