Katherine Heigl makes her television return on Wednesday on CBS' Doubt.
Heigl is joined by Elliott Gould, Dule Hill and Laverne Cox for a legal drama that's CBS' attempt at cracking Shondaland's ABC hits, even using two Grey's Anatomy writers to do it.
Doubt comes in somewhere in the middle of current CBS and ABC fare. It's not too soapy or crazy like Scandal, and it's not too procedural like Bull. It stands on it's own, but its stability can't be determined based on what I've seen so far.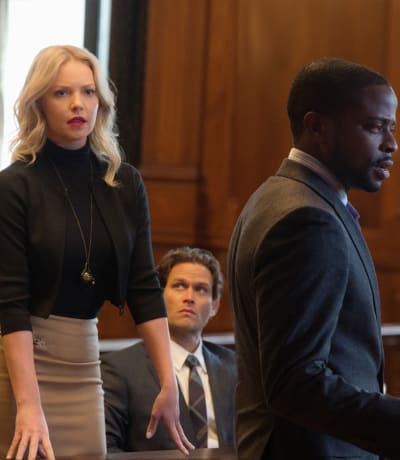 Doubt centers on a boutique law firm overseen by an attorney, Isaiah, (Gould), with an activist's heart. He's not only lived the life, but has carried his code over to his practice.
He maintains a very vigilant standard of operation and expects those who serve with him to do the same.
Even so, Isaiah extends his welcome to a well-rounded group of litigators. Whether you're the good girl who earned her degree at the University of Iowa or the boy from the streets who got his while paying for his crimes in prison, all degrees hold the same weight if the person using them has the rest of the package.
At the top of the list is Heigl's Sadie, a character with a long, complicated history with Isaiah.
Sadie risks falling into patterns all too familiar to Isaiah because of her keen intelligence, snappy wit and inability to keep her emotions in check. Despite the fact, she's Isaiah's weak spot.
Isaiah looks back at the mistakes he made because of his political motivations, and worries Sadie might have the same problem, even if not with the issues.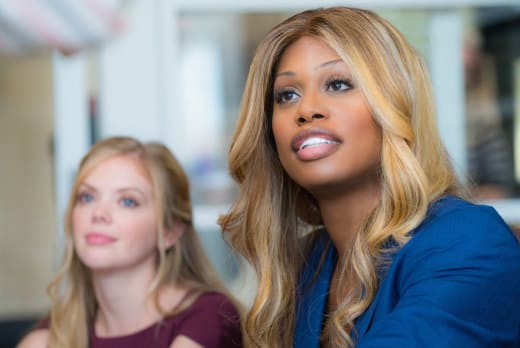 Cox's Cameron is a trans attorney who spent her life wanting to emulate the idealistic man she saw on television as a child. Hill's Albert is a pragmatic attorney trying to find a balance in his two loves of his life, his wife and the law.
And, yes, there really are two characters as noted above, Tiffany (Dreama Walker), the recent transplant from Iowa, and Nick (Kobi Libii), fresh out of prison with his own law degree.
Judith Light has a small supporting role on the show that plays to her strengths: she acts.
At the center of the first handful of episodes, at least, will be a case involving Sadie and a good portion of the firm's resources in which a cold-case comes up to tear down a well-respected pediatric surgeon and all around handsome community man, Billy (Steven Pasquale).
As Sadie and the firm try to free Billy from the charges, she can't quite escape the rest of the package, risking her career and his case with emotional entanglements.
The legal cases aren't the best you're going to see on television, and at times it's unclear how seriously Doubt is trying to take itself.
For example, during the second episode, the events and music are so quippy and whimsical it brought to mind a less-Ally Ally McBeal, but by the third hour there's much less whimsy and that was scratched right out of the potential notes.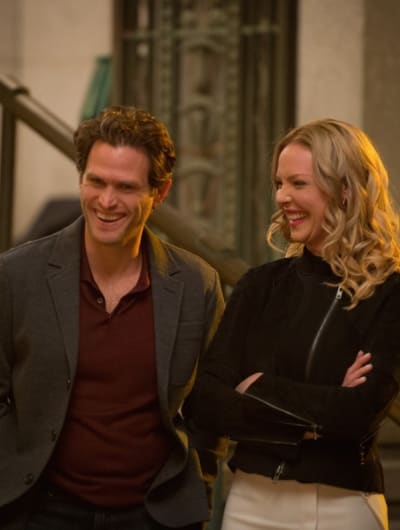 Heigl hasn't had a television hit since Grey's Anatomy (although she was really great in State of Affairs), but she's still an absolute joy to watch on screen. Her presence notwithstanding, Doubt may take a little bit of time to find its perfect pacing, but it has all the parts to do it. 
It's not The Good Fight, which will pull a lot more attention this coming Sunday, but that will air on CBS All Access, which requires a subscription.
Is Doubt a decent second place? You bet. The timing may be more beneficial than realized, so don't miss the premiere while you can. The lack of promotion is certainly worrisome, so it's going to need all the help it can get to make its mark.
The bottom lines is they're good lawyers with colorful pasts trying to do what's right while leaning to the left, sometimes focusing more on their moral compasses than that of their clients.
Although it gets a little hokey within the first three episodes, I was highly disappointed there wasn't a fourth available for me to watch, and what more could you want from a new series?
Doubt Season 1 Episode 1 airs Wednesday, February 15 at 10/9c on CBS. No subscription required!
Carissa Pavlica is the managing editor and a staff writer for TV Fanatic. She's a member of the Broadcast Television Journalists Association (BTJA), enjoys mentoring writers, wine, and passionately discussing the nuances of television. Follow her on Twitter and email her here at TV Fanatic.