Nadine Velazquez Talks History Channel's Six and Women's Empowerment

Lisa Babick at . Updated at . Comments
Chicago native Nadine Velazquez currently stars on History Channel's Six as Jackie Ortiz, the sassy and independent-minded wife of Buddha, a member of Navy SEAL Team Six.
The show was recently picked up for a 10 episode second season. Velazquez's other credits include Sophia on FXX's The League, Catalina on NBC's My Name is Earl and Emma Rios on TNT's Major Crimes.
She's also starred in films opposite Denzel Washington (Flight) and Dwayne "The Rock" Johnson (Snitch).
We had an opportunity to speak with Nadine about her role as Jackie, women's issues and her upcoming charity project, the Total Beauty Project.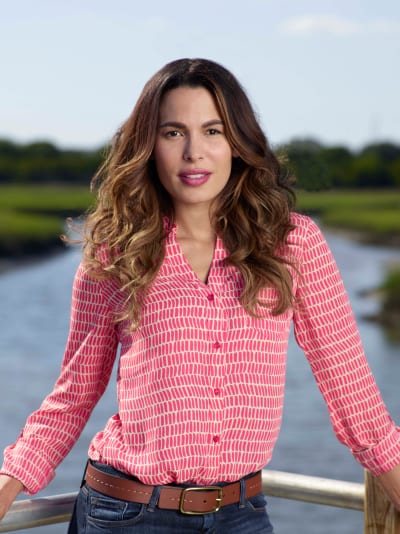 If you haven't yet seen the show (what are you waiting for?!), you'll know that Jackie, like the rest of the SEAL wives, is a strong, family-oriented woman who doesn't tolerate much of anything from her husband, Buddha.
It's one of the things that attracted Velazquez to the role.
"I was at a point in my career where I wanted to shift from being the attractive stripper or the attractive wife or crazy wife," she said. "What I love about Jackie is that not only is she strong, she's also very driven to love and support her family in a very nurturing, lioness kind of way."
And of course, there's the sassiness that makes Jackie so endearing.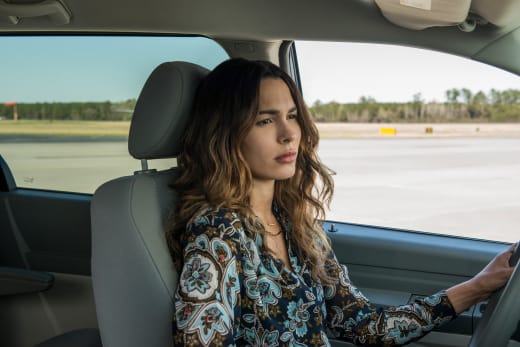 "Don't talk back to Jackie is the running joke on the set, but it's really what I brought to it. She wasn't written like that. She was firm, but I brought in the sass," she said.
Velazquez prepared for her role by talking to real military wives, which she said was important to bringing her character to life.
"What I found was that they are very strong. They have to be. They don't know when their husbands are coming back home. They can't talk to their husbands about their missions.
"They have to have a sense of independence, and they have to be okay with that."
Velazquez always wanted to be a performer. She originally wanted to be a gymnast, but when that didn't work out she found her way to her high school theater program where she auditioned and won a part in the school's production of 12 Angry Jurors.
"I knew I always wanted to be in front of people performing making them smile or laugh or cry," she says. "Connecting with their emotions was very important."
Once she got the part, she was hooked. 
"I really loved the feedback. I loved the audience response," she added.
As a teenager, she worked part-time for a talent agent, and she thought at one point she'd be a talent agent, too, but when she was only 20, her boss encouraged her to pursue acting.
"I really thought I had missed my chance, because I didn't study properly for it, and I was already getting older. She told me this is your chance. You have do it. And I did."
Being a strong, independent woman is very important to Velazquez. When she's not acting, she immerses herself in women's culture and women's empowerment issues.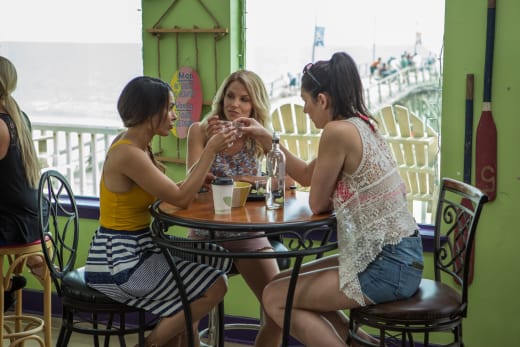 "Anything that has to do with educating women about self-love and self-care is what I like to do when I'm not acting," she says.
She's also working on a one-woman show about her upbringing in Chicago.
"It's definitely a woman's story," she says.
In addition, Velazquez is working on a new charity project she "created from her heart" called, The Total Beauty Project. The Project is a curriculum she created with Brotherhood Crusade in Los Angeles to bring empowerment to young women by recognizing their inner and outer beauty.
"I was working for the LAPD with young women on issues surrounding their home life and their personal life. I wanted to help women who were struggling with their self-esteem and their self-confidence," she said.
She came up with the idea after conversations with women and realizing they didn't see themselves as beautiful.
"If we can get women back to feeling beautiful within themselves, what is the potential in the community or the home or beyond? It's endless."
The Total Beauty Project is currently in the beginning stages, but Velazquez hopes to have a website up soon. In the meantime, you can catch her on SIX or via her Twitter @nadinevelazquez
If you haven't yet seen SIX, you can watch SIX online right here via TV Fanatic!
Lisa Babick is a staff writer for TV Fanatic. Follow her on Twitter.