Timeless Un-Canceled, Renewed for Season 2!
Paul Dailly at . Updated at .
Timeless is no longer canceled and will return to NBC during the 2017-2018 season!
It was only a few days ago we reported that the network had pulled the plug on the time-travel drama, so we're actually pretty shocked to hear the series will, indeed, return for Season 2.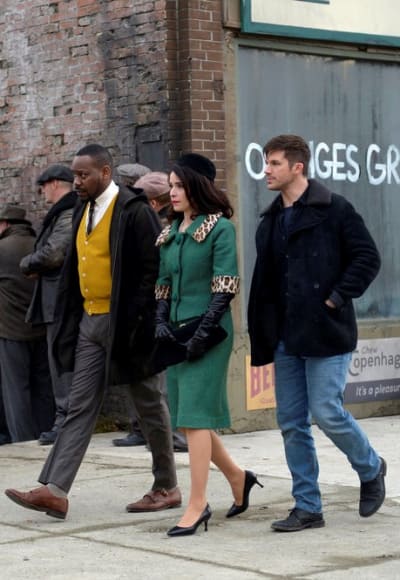 Fans of the series took to social media to voice their displeasure at the series being shown the door, and NBC reacted in the best possible way by ordering ten new episodes. 
We live in a day in which revivals seem to be happening all the time, but this has got to be one of the fastest turnarounds for a series. 
Timeless was never a heavy hitter in the ratings, with Timeless Season 1 averaging 4.6 million viewers and a 1.1 rating.
The series does gain a lot of traction in delayed viewing so that probably factored in NBC's decision to bring the show back.
Oh, who are we kidding? We have little doubt it was the tremendous outpouring of fan support that saved this one!!
Matt Lanter took to Facebook with a video of himself in character as Wyatt to reveal the shocking news.
"I just wanted to hop on and tell you that I think the mission was successful," he says as Wyatt in the video.
"We went back, and I'm pretty sure we changed NBC's minds. So yeah, we've got more episodes coming. See you real soon."
According to TV Line, NBC heard the fans and decided to stick with the series.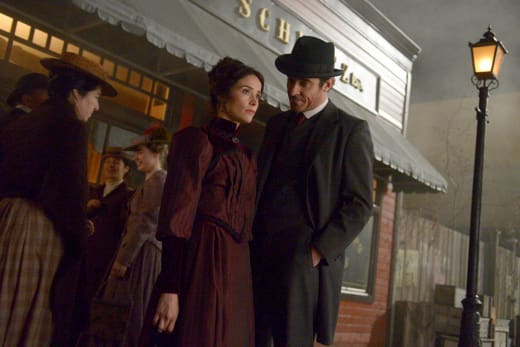 Timeless Season 1 ended with a crazy cliffhanger when it was revealed that Lucy's mother was part of the mysterious Rittenhouse organization. 
Now that the series is renewed, fans can look forward to getting to find out all the answers to the many questions left up in the air. 
Co-creator, Eric Kripke also took to social media to confirm the news. 
"The #TimeTeam went back 3 days, and changed history. @nbc picked us up for 10 episodes. Seriously. Airs next summer."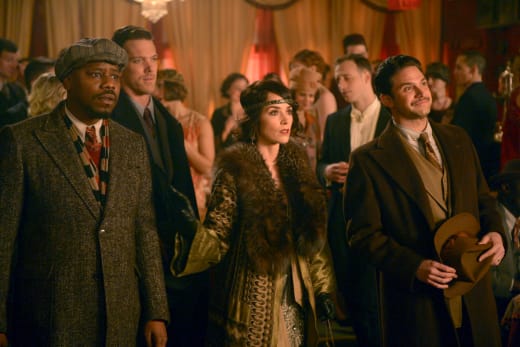 While the show may not be returning for the regular season, summer is so barren this year that everyone will be wishing for a fun and exciting hit come Summer 2018. Timeless will be the perfect fit!!
How's that for a crazy turn of events, Timeless Fanatics?
It goes to show that the power of social media actually helps TV shows stay on the air. 
Congratulations, Timeless Fanatics!
If you want to relive any of the drama, you can watch Timeless online to get caught up on all the twists. 
Paul Dailly is the Associate Editor for TV Fanatic. Follow him on Twitter.