Once Upon a Time: Lana Parrilla To Make Directorial Debut This Season!
Paul Dailly at . Comments
Once Upon a Time may be on its annual winter hiatus, but series co-creator Adam Horowitz has been giving fans some tidbits from the second half of Once Upon a Time Season 7 via social media. 
On Tuesday night, Horowitz took to Twitter with the front page of the script for Once Upon a Time Season 7 Episode 17.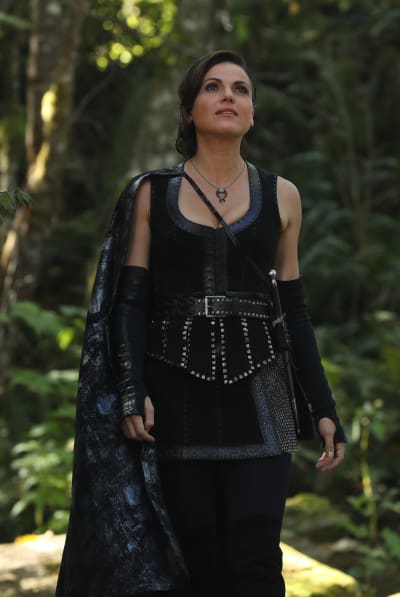 The episode is titled "Chosen," and we can only assume that has something to do with Mother Gothel and her coven of witches. 
"Chosen" will be directed by series star, Lana Parrilla, who has been with the show since it debuted back in 2011. 
Nothing else is known about the hour, but this will mark Parrilla's directorial debut. It's not uncommon for cast members to direct episodes of aging drama series. 
The ABC series famously rebooted for Once Upon a Time Season 7 and it paved the way for the departure of much of the show's cast, and the setting moved from Storybrooke to Hyperion Heights. 
Here's another #OnceUponATime #titlespoiler -- hope to see ya 3/2! pic.twitter.com/usYojNcntw

— Adam Horowitz (@AdamHorowitzLA) January 17, 2018
Unfortunately, the ratings for the fantasy drama have taken a hit with the move from Sundays to Fridays. However, speaking at the Television Critics Association winter press tour last week, ABC boss, Channing Dunger said that "ratings have been a little bit lower on Friday than they were on Sunday, but in delayed viewing, where we were averaging a bump of about 55% before, this year's been into the triple digits, so the actual fan base really hasn't shifted very much. It's more that they've been watching more time-shifted since we've been on Friday."
Dunning also said that she was "cautiously optimistic" about the series returning for an eighth season. 
"It's always hard at this point in January to know because some of it's also dependent on your new development and how you feel about some of those things, so that's part of why it's really hard at the top of the year to really know what's going to happen," she said.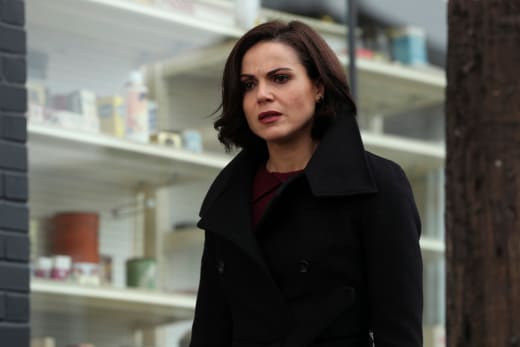 Okay, Once Upon a Time Fanatics. What do you think of Lana Parrilla directing?
Hit the comments below!
Remember you can watch Once Upon a Time online right here via TV Fanatic. Get caught up now. 
Once Upon a Time returns March 2. 
Paul Dailly is the Associate Editor for TV Fanatic. Follow him on Twitter.