David Boreanaz Defends Buffy Reboot: What Did He Say?!
Paul Dailly at .
David Boreanaz is on board with the plans for a reboot of Buffy the Vampire Slayer!
The actor, who played Angel on the original series before headlining a spin-off opened up about the potential new series.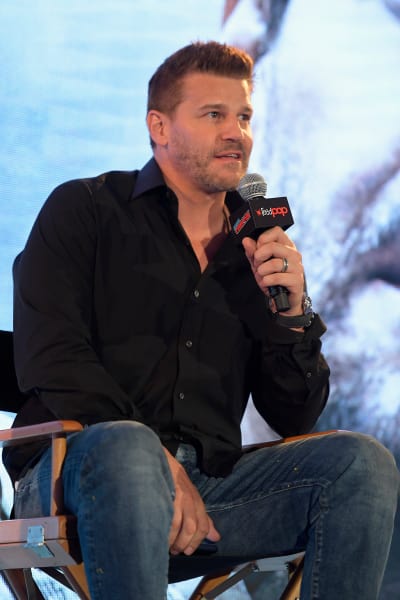 The crowd was less enthusiastic about the reboot, prompting him to say the following:
"Come on, guys, it's a good thing."
"Let's just embrace [it]. I'm very happy for them. They want to embrace a new generation, something new. … Everybody wants old, they want to go back, which I can understand."
Related: Buffy Reboot in the Works!
"You want to see us back in these roles. It's great, it's cool, [but] things move on, stories evolve, times change," he continued. 
"I think it's a great opportunity for a reboot like this to show where we are with society now, what you can do with technology."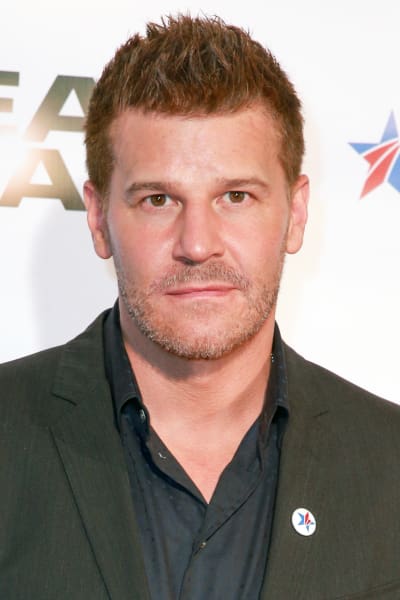 "How you can explore those relationships with the same kinds of metaphors. I'm all for it. I think it's fantastic. Good for them. I hope that it becomes huge and successful, and does what it does."
He then went on to give his blessing to any potential actor taking on the role of Angel, assuming the powers that be opt to include him in the proposed new series. 
Related: Buffy Reboot: What's Best for the Franchise?
"If someone can step in my shoes and play my character, f–k, go ahead! I think that's great because I ain't putting on that makeup anymore!"
Boreanaz played the role of the vampire from 1997-2004. He followed it up with a series regular role on Bones from 2005-2017. 
Since 2017, he's had a series regular role on CBS drama SEAL Team, so he's had a lot of success since the original shows that featured him aired. 
Reboots, in particular, are always difficult because they can split fans down the middle ... especially if not enough time has passed since the original series was on the air. 
There was controversy the moment the reboot was announced in July because many fans wanted a revival as opposed to a reboot. 
However, despite being originally revealed as a "reboot," the writer behind the new series, Monica Owusu-Breen later backtracked, hinting that it could be more of a revival. 
Have a look for yourself. 
What are your thoughts on David's comments? 
Would you be on board with a revival as opposed to a reboot?
Paul Dailly is the Associate Editor for TV Fanatic. Follow him on X.