Angel Reunion: David Boreanaz Teases 'Something Is In the Works'
Paul Dailly at .
It's hard to believe it, but it's been almost 20 years since The WB's Angel first debuted. 
Time flies, right?
The show's leading man who played the titular vampire drama, David Boreanaz, stopped by The Talk on Tuesday and dropped quite the bombshell:
A reunion could be in the works!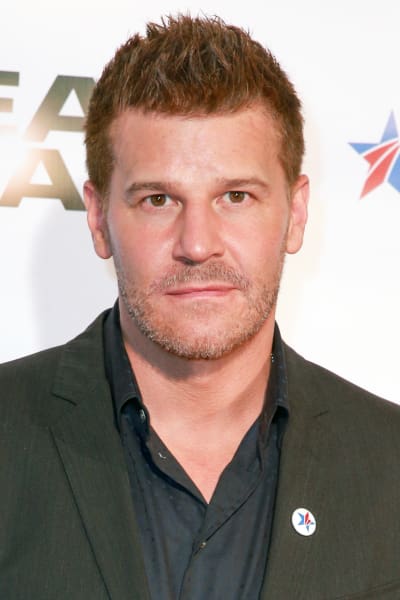 "We're coming up on our 20 years," the actor noted, adding:
"That's amazing to have been blessed with a show like that. That's really where I started my gig in this acting world."
Related: Buffy the Vampire Slayer Reboot in the Works
"I love that character," he continued, before he went on to reveal the goodies. 
"So I will say there may be something coming up," he teased.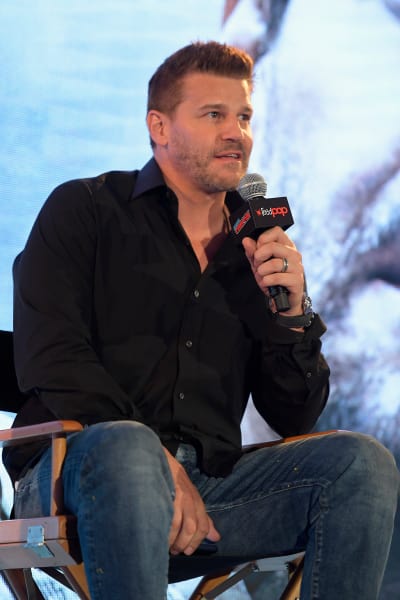 "I don't want to give away a lot. It's 20 years coming up this fall, and we may have something in the works."
That was about as far as the conversation went, but it's pretty awesome to think that some sort of reunion could be in the works, right? 
It's hard to imagine a full-fledged revival, but even to have some of the cast members together looking back on the series would be pretty great. 
Angel launched as a spinoff of Buffy the Vampire Slayer in 1999 and went on to last 110 episodes. Many thought the series was canceled in its prime. 
There was no conclusive ending. It ended on the cliffhanger to end all cliffhangers. The story has continued a la Buffy the Vampire Slayer in comic book form, but getting a live-action finale would still be fun ... even after all these years. 
The series also boasted a cast that included Charisma Carpenter, Alexis Denisof, J. August Richards, Amy Acker, James Marsters, Mercedes McNab, as well as the late Glenn Quinn and Andy Hallett.
Related: David Boreanaz Defends Buffy Reboot
Boreanaz was revealed last fall that he was open to the idea of the Buffy the Vampire Slayer reboot which was revealed last summer. 
"Come on, guys, it's a good thing," he told the crowd who did not seem excited at the prospect of a reboot, adding:
"Let's just embrace [it]. I'm very happy for them. They want to embrace a new generation, something new.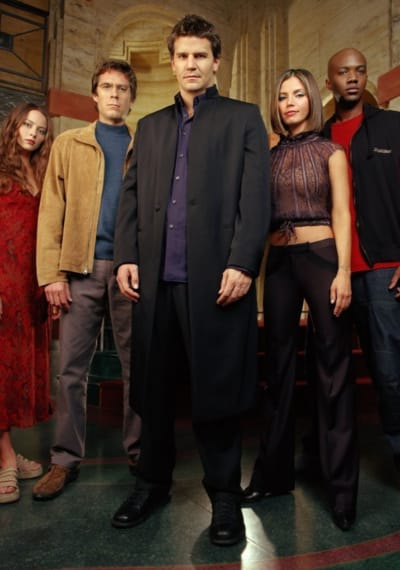 "Everybody wants old, they want to go back, which I can understand," he continued.
"You want to see us back in these roles. It's great, it's cool, [but] things move on, stories evolve, times change. I think it's a great opportunity for a reboot like this to show where we are with society now, what you can do with technology… I'm all for it."
He even went as far as giving his blessing for another actor to take on the role of Angel. 
"If someone can step in my shoes and play my character, f–k, go ahead!" he laughed. "I think that's great, because I ain't putting on that makeup anymore!"
Okay, Angel Fanatics!
What would you like to happen? 
Hit the comments below. 
Paul Dailly is the Associate Editor for TV Fanatic. Follow him on Twitter.