Jen Lilley Shares Her Love of Family, Joys of Working with Hallmark, and Hints at a Dark Side

Carissa Pavlica at . Updated at .
Jen Lilley is a prolific actress who not only starred on Days of Our Lives for six years but has earned a large number of fans with her work in TV movies.
With many Hallmark movies on her resume, she's one of the most adored women currently bringing their romantic comedies and dramas to life.
We had a chance to catch up with Jen in support of tonight's Angel Falls: A Novel Holiday and learned that she takes none of her success for granted.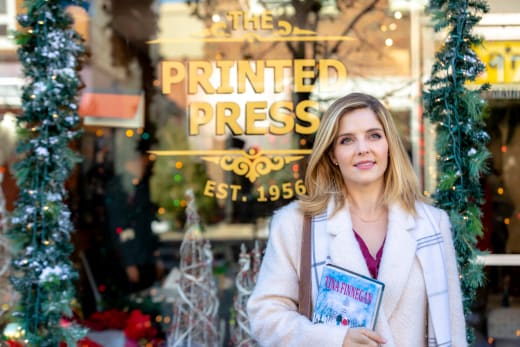 Like all of the others associated with the Hallmark family of networks we've had the pleasure of chatting with, Jen has nothing but warm sentiments about them to share.
'It's such a life accomplishment for me. Honestly, my family completely has been watching Hallmark movies ever since I was little. And so it's really exciting to be part of the network. But also, I mean everyone who's ever worked for Hallmark I think in an interview has said this, but it really is family.
"There's just such a warm and amazing network and they're such quality people. The image and brands that they put out are exactly who they are. So it's awesome to work for them. Especially as a woman; they really champion women, which is amazing.
"And on Angel Falls too. I mean I started working when my daughter was eight weeks old, and it was so great."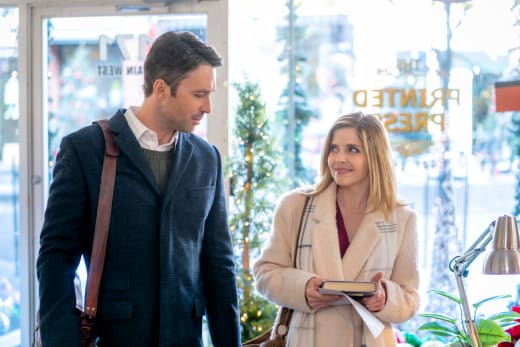 Going back to work after giving birth can be tough, but Jen was fully supported by the network. "They flew my sister out to help me. They went above and beyond to really make sure that I had everything I needed as a new mom to do the job. So they're incredible. I love everything about Hallmark."
A self-professed workaholic, Jen was going to be camera-ready in short order no matter what, but that the network made it so easy to do certainly helped her jump back into the swing of things.
But Jen wasn't a first-time mother when she gave birth to her daughter. Jen and her husband, Jason Wayne, already have two sons through foster care. They've adopted their eldest son already and are in the process of adopting his brother who is just over one year old.
It's clear that Jen and Jason have a lot of love to give, and her costar, Carlo Marks who we also chatted with in anticipation of Angel Falls finds her to be an incredible inspiration.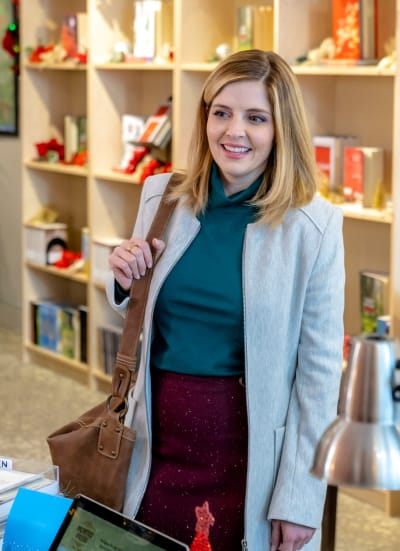 Jen attributes her success and her ability to inspire despite the sheer volume of things on her plate to her faith.
"It comes down to the fact that I'm a Christian, so I put all of my stress into prayer, and whenever I'm really stressed out, I remind myself that my belief is that God created everyone, and God loves everyone, so I should treat them with the same kindness and love that I believe the Lord has for them. My faith kept me centered through all of it."
Jen laughed while she shared recalling giving birth to Julie because she's learned to be so calm through life's stressors that the nurses didn't believe she was as far along in the delivery process as she was.
"The nurses said it might be another 12 hours, and said, 'Oh no, she must be at four centimeters because she's so calm.' I was like, do you need me to yell at you for you to understand that this baby is coming right now? But I just don't believe in being rude to people because it's not my right, I don't think."
The community aspect of Angel Falls: A Novel Holiday is something Jen found very appealing. It's with joy that she described the setup of the film and the impact she hopes it imparts on viewers.
Jen plays an editor named Hannah, who had a dream to work for a New York publisher. Carlo's character, Ryan, go the job instead, and it's always been a sore spot for Hannah.
Ryan returns to town and gets a consulting job at her parent's publishing house and an opportunity to represent her favorite author, Tina Finnegan (Rachel Crawford) comes about.
It's through a sense of loss shared by Ryan and Tina (and a little help from an angel named Anthony) that Hannah begins to see beyond her disappointment and embrace what the world is offering her.
"This movie really touches on the fact that yes, Christmas is amazing and it's warm and it's happy and it's jolly and it's all the reasons that we watch Hallmark Christmas movies, of course.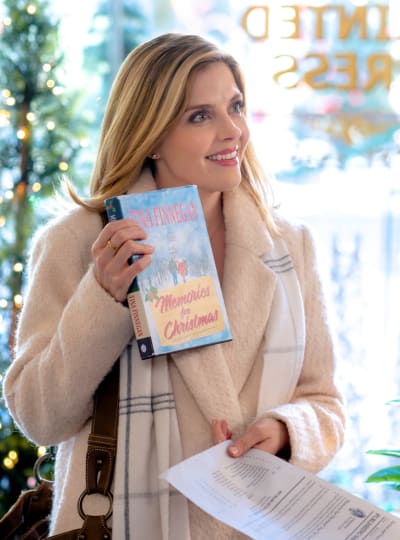 "But it's also very difficult for people at certain phases of their life. We're all going to lose our parents at some point or our spouse or, God forbid, one of our siblings. Death happens, and those holidays are really hard.
"But if you surround yourself with people who love you, you can find comfort around the holidays. I guess the phrase "comfort and joy" makes a lot of sense now that I've done this movie."
Jen expects this one to tug at the heartstrings, but it's certainly got its lighthearted moments, too, especially as it pertains to Anthony the Angel. "We were laughing on set because he's just like a walking fortune cookie. He had lines and the spreads. He was always dropping little nuggets of wisdom.
"And of course no one knows he's an angel. And so I was constantly like, does he charge for this wisdom? He would just kind of integrate himself into situations and nobody knew why because we didn't know he was an angel.
"So it was really fun to have that element. I don't think we ever find out he's an angel. The audience obviously knows, but he's just always kind of inspiring situations to occur. So it was fun, and Eric's incredible, and I hope I get to work with him again."
It's impossible not to discuss holiday traditions when you're talking about Christmas, and Jen and Jason are creating new traditions with their young family while also honoring those they grew up with.
They're blend of traditions includes all of the different aspects of the holiday. "On Christmas me and my dad always read the Bible story from Luke, so my husband does that now with our kids. And then my mom would make about 15 different kinds of cookies, and they would have a cookie to eat.
Since I have to watch my waistline as an actor, I just make one or two different kinds of cookies with my kiddos, and we decorate them. And then we have a cookie party on Christmas Eve before vigorously brushing the kids' teeth," she laughed.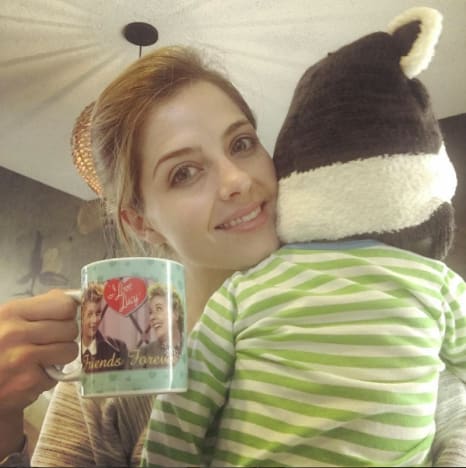 They also make time to take in the sights and sounds of Christmas. "We go around and look at the Christmas lights, and then we make fudge; that's a huge thing in my family is making fudge," Jen added.
The tradition Jen's been mulling around as something new to the entire family comes from another Hallmark treasure, Lacey Chabert. "It is giving Christmas Eve pajamas to each person on Christmas Eve that they have to wear that night so that on Christmas morning, we're all matching. I think that's the cutest thing ever."
We both agreed that it's an entirely different take on the ugly sweater tradition and would be an excellent way to mark each holiday through photos. "I'm totally stealing it from Lacey, and I let her know that. I was like, that's going to be happening now from here on out in my family."
Jen gets to experience so many fun careers through her characters on Hallmark, but she noted that it would be difficult to get a character who encompassed all of her favorite things which range from kindergarten teacher to geologist (which she studied in college) to lawyer (in her father's footsteps) to CIA analyst.
"I love volcanoes and earthquakes. I get very excited when there are earthquakes in California," she admitted, before sharing her desire to create a series for Hallmark Movies & Mysteries.
"I have such a great idea for them. I'm going to have to pitch them next year after we're done with our Superbowl, which is Christmas, then I'm going to pitch them a series where I will play a lawyer. Playing a detective is one of my dream roles, in any capacity. Dexter is my favorite show, but that's not very Hallmark-friendly."
Yes, that Dexter. I was just rewatching it the other day, too, and out loud while I was alone in my living room, I was just praising the writing. It's so intelligent. I think that show is so smart, but I also don't really ever want to talk to the writer of the book series because I feel like, 'how are you this good at writing it? Like, are you a serial killer?" she finished playfully.
And Jen would definitely be up for revisiting her role as Theresa on Days of Our Lives, too, a part she never thought she'd book because she looks so innocent. But it does give her a chance to channel her inner bad girl, the one who finds Dexter so fascinating.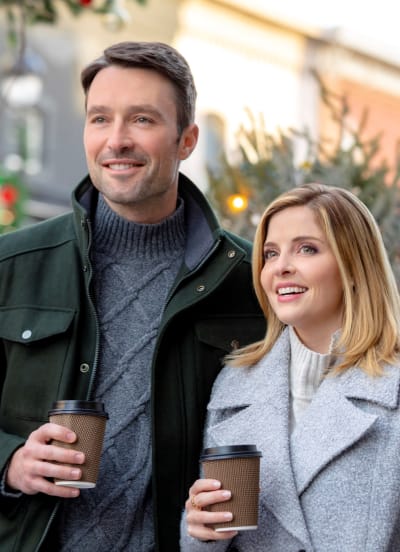 "I can't even believe I booked that role because people would often start laughing because it takes a lot for me to get mad. They'd be like 'Oh my gosh, you're so cute. And I'm like, 'I'm not cute, I'm very upset right now.'
"So no one would ever take me seriously when I was mad. The only way that I actually channel Teresa nowadays, which is very rare, is if I am sticking up for myself. I'm not good at sticking up for myself, but I'm very good at sticking up for other people.
"If I do have to assert myself, especially if it's like with a guy, then I channel Teresa. I'm like, 'I've got this, I know how to play mad or at least act like I'm mad. So you want me to channel Teresa?'"
"I would absolutely return to Days when my kids are all potty trained and hopefully in school. So, if they would have me back at that point.
"I might've aged significantly by that point in my life, kids will age you so quickly, but yes, I absolutely loved it there. Days of our Lives is very similar to Hallmark in the sense that they also are a family.
"They've been on the air for over 50 years and so you have the same camera crew and sound and wardrobe and casts for 50 years. That's the same kind of family environment that Hallmark has, which I really appreciate."
Because motherhood and a prolific acting career are hardly enough for a woman as energetic and talented as Jen, she's also planning on releasing an album soon. On the 23rd of December, you can get a preview of that when she sings on a Hallmark with a special concert.
Her album has been ready for a while, but she chose to put off its release to focus on her pregnancy and family. "I put it off because it's modern music, but it's in the vein of sixties classic music, it's kind of Motown-ey."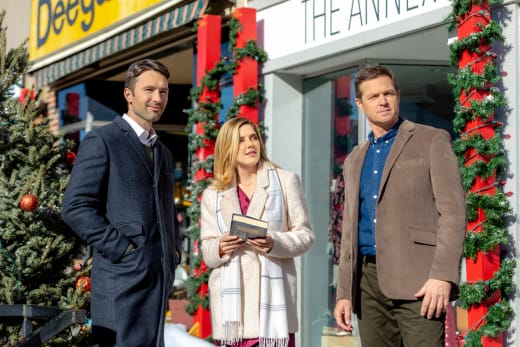 "It's just I love the music so much. I love the 60s, so because it's 60s style, I wasn't pressed for releasing it at a certain time. It wasn't like it was so current that it was many top forties and then like the style was going to change. 
"So I put off releasing it because I found myself pregnant, which was great. I love my daughter. She's awesome. And I want to use 100% of the profits from that album to go towards building a children's village for children who are in foster care in order to find a permanent home."
Like Mother Teresa said, if you want to change the world, go home and love your family. So if you're not taking care of your own family, how are you really going to do other things effectively? So I'm going to release that next year at some point. And then in February, I'm doing pilot season, which is very exciting."
Jen's hoping she can book a comedy during pilot season, but she's also filming a musical with Christie Will Wolf, one of the resident directors for Hallmark. They've already done six movies together.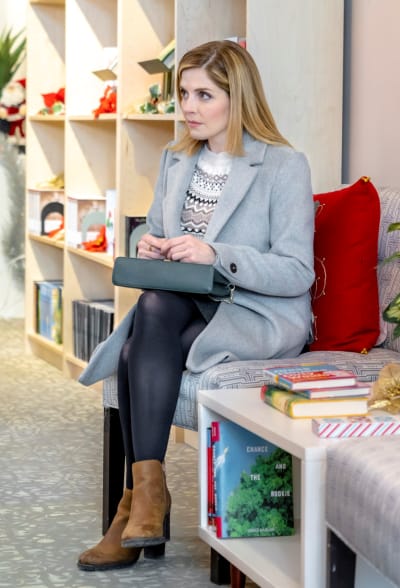 "I think the goal is for it to air on TV. So the goal would be getting it to Hallmark, but it's up for grabs. I read the script already, and I think that it could go beyond a TV movie, but it's just great. So I'm excited about that.
"That'll be shooting in February, and I'll probably be flying back and forth from LA to Vancouver to do pilot season at the same time. So there is never a lack of anything on my plate."
And as I noted at the beginning of this article, Jen has a beautiful attitude about her life and success.
"Yeah, and I don't take it for granted, that's for sure. When I get stressed out, I like take a breath and I'm like, 'you have everything that you want, you asked for this. So take a breath and keep going. These are all good problems.'"
Angel Falls: A Novel Holiday premieres tonight at 9/8c on Hallmark Movies and Mysteries.
Carissa Pavlica is the managing editor and a staff writer and critic for TV Fanatic. She's a member of the Critic's Choice Association, enjoys mentoring writers, conversing with cats, and passionately discussing the nuances of television and film with anyone who will listen. Follow her on Twitter and email her here at TV Fanatic.