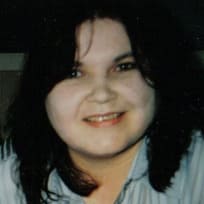 DeAnn
I am a veteran freelance writer/reporter with a theater and history degree and a master's degree in writing. I'm also a bibliophile who reads about 250 books a year, and writes professional book reviews for several companies. That is why I watch certain TV shows and eschew others, mainly because I love a good story with fully-realized characters and well-written dialog.
Having been a theater major, shows like "Glee" and the "Glee Project" are first on my list of favorites, followed by dramas like "NCIS" and NCIS Los Angeles" and "Hawaii Five O." I am also a fan of "Drop Dead Diva," "Lost Girl," "Blue Bloods," "Bones," "Private Practice," "Grimm, "Once Upoon a Time," "Castle," "Fairly Legal," "Rizoli and Isles," "Person of Interest," "Falling Skies," "Body of Proof" and "Bunheads."  Of course, my favorite summer programs like "Royal Pains," and "Burn Notice," "White Collar" and "Covert Affairs," "Suits," "Alphas" and "Necessary Roughness" are also not to be missed! I am also a huge fan of "Dr Who," "Downton Abbey."  "Sherlock," "Warehouse 13," and the British version of "Being Human." I am looking forward to a new show called "Elementary" this fall. Oh, and the final season of "Fringe" will be awesome as well. I am hoping that there will be another season of "Leverage," too. I will barely admit to watching "Revenge," "Touch" and "The Client List" because they are, at best, guilty pleasures.
What I don't like are reality shows, horror movies and TV programs, shows that are more snark than script, daytime drama, American Idol and shows like it that are contests, (with the exception of the Glee Project), shows that are excuses for pornography, and fights/sport shows.
Member Since:
Favorite Shows