11 Times Gilmore Girls Made Us Desperate for Kleenex

Christine Laskodi at . Updated at .
Gilmore Girls is often praised for the beautifully written relationship between Lorelai and her daughter, Rory.
As a single mom at 16, Lorelai knew no other way to parent Rory other than to raise her as a friend, a confidant, and an equal.
While Lorelai and Rory's freakishly close bond has always remained the heart of the beloved series, it's a stark contrast to the relationship that exists between Lorelai and her own mother, Emily.
Emily raised Lorelai in a privelged home, but stripped away much of the freedom that children desire, which caused an eventual rift between the two strong-willed women, and lead to Lorelai leaving home with a newborn, ready to find her own independence working at the Independence Inn in Stars Hollow.
Some of the greatest triumphs of the series are the incredible scenes between these two characters who are incredibly similar, but also two sides of the same coin.
Whenever Emily and Lorelai share a rare, emotional moment, it becomes the standout of the episode, and shows viewers that Gilmore Girls has always been about THREE Gilmore women.
Emily doesn't show her vulnerability very often, but these moments with Lorelai are some of the best moments of the series, and something we hope to see more of when Gilmore Girls: A Year in the Life hits Netflix on November 25.
Don't see your favorite Lorelai and Emily "pass the tissues" moment? Add it in the comments below!
1. Emily Chooses Vicious Trollop
2. Emily Makes Mashed Banana on Toast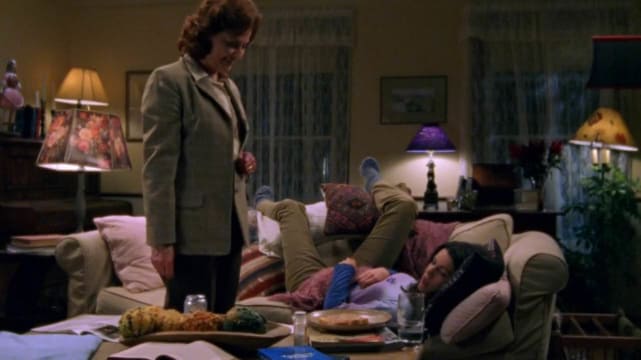 3. Emily Co-Signs the Loan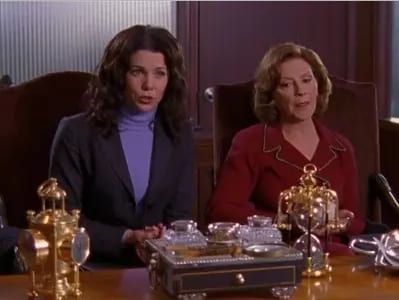 4. Lorelai is a Kayak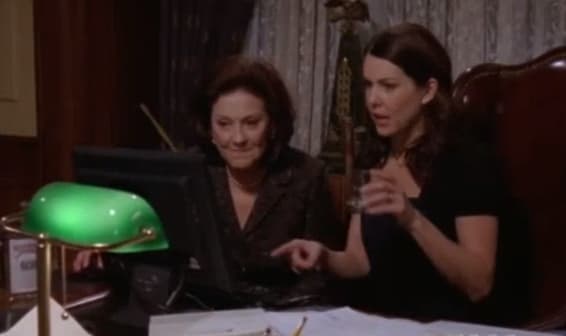 5. Lorelai Stops Emily's Plane Purchase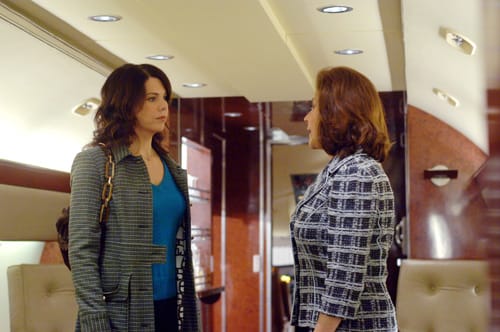 6. Emily Says "Hello"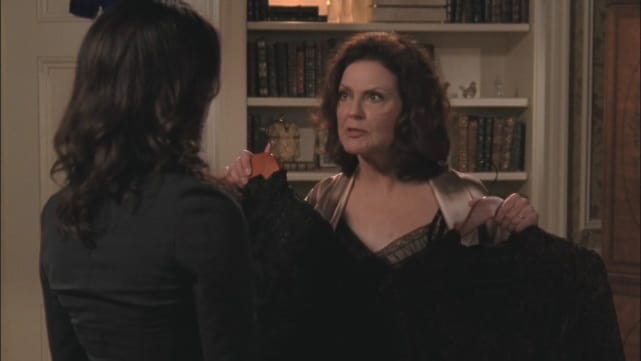 Wait! There's more Times Gilmore Girls Made Us Desperate for Kleenex! Just click "Next" below:
Next