An epic battle explodes between Bo and Aiden as Hope's life hangs in the balance. Can Bo save her and will she find out where her husband has been all these years?
Elsewhere, Chad is exonerated but can he find Abigail in time to save her and her baby?
Check out these photos from Days of Our Lives starting the week of November 9, 2015 on NBC.
1. A Fierce Battle - Days of Our Lives
2. Destroying the Dimeras - Days of Our Lives
3. Chad is Exonerated - Days of Our Lives
4. Is Hope Alive? - Days of Our Lives
5. Hope Learns the Truth - Days of Our Lives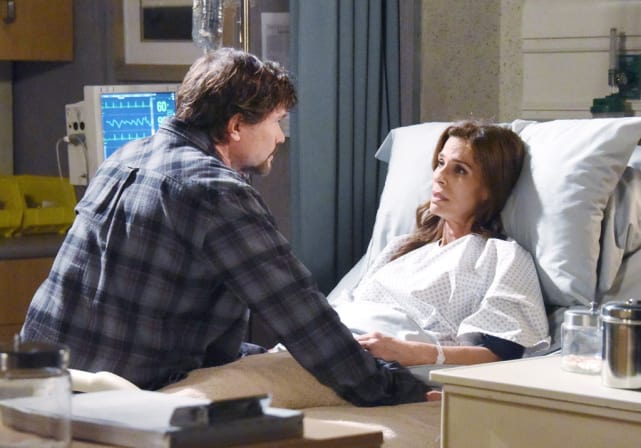 6. Theresa and Brady - Days of Our Lives
Wait! There's more Days of Our Lives photos for the Week of 11/9/2015! Just click "Next" below:
Next
Show:

Related Photos:

Related Posts:

Created by:

Published: