Game of Thrones Photos from "Hardhome"

Henry A. Otero at . Updated at .
That's right ladies and gents, the moment we've all been waiting for has arrived!
Daenerys and Tyrion came face to face last week, but on Game of Thrones Season 5 Episode 8 we'll witness their first real conversation. From what I understand, it's a moment well worth the wait. Will Tyrion convince Dany to spare Ser Jorah's life?
At King's Landing, Cersei struggles with her imprisonment and is too proud to cooperate. Elsewhere, Jon arrives at the ruined free folk settlement known as Hardhome. His plan is straightforward, but the wildling hatred of the crows runs deep.
Check out a few photos from the installment below and watch the teaser here.
1. The Night's King Photo - Game of Thrones Season 5 Episode 8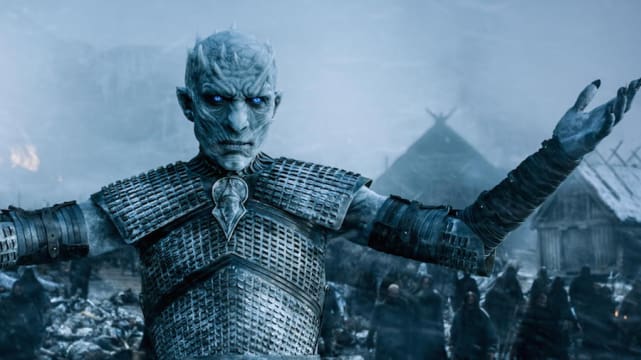 2. Daenerys and Tyrion Talk - Game of Thrones Season 5 Episode 8
3. Jon Travels to the Free Folk - Game of Thrones Season 5 Episode 8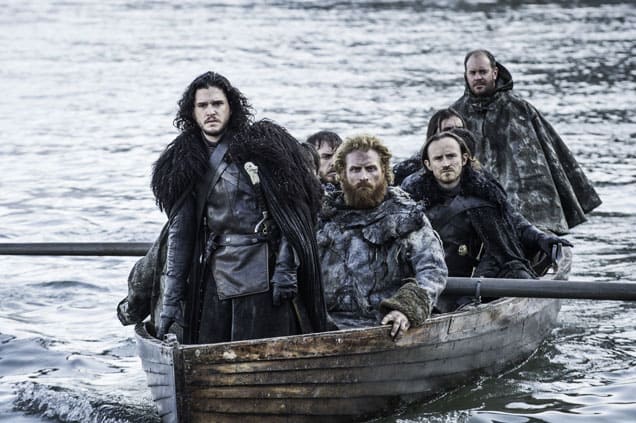 4. Jon and Tormund's Agreement - Game of Thrones Season 5 Episode 8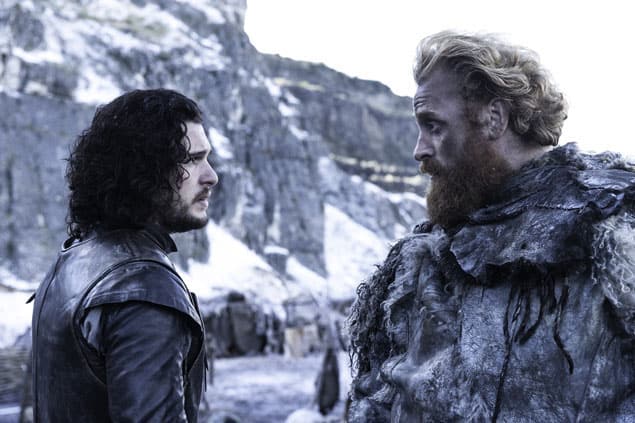 5. Tormund Returns to the Wildlings - Game of Thrones Season 5 Episode 8
6. Dolorous Edd Armed - Game of Thrones Season 5 Episode 8
Wait! There's more Game of Thrones Photos from "Hardhome"! Just click "Next" below:
Next