We're back, baby!!
The dregs of summer brought not only heat, but a sincere lack of scripted telly. Well, no more!
There were 30 network premieres for the week, and we cover many of the shows here at TV Fanatic. Even more are being released in the coming week, so start studying up to impress your family and friends with your unprecedented knowledge of TV show dialog.
Enjoy!
1. This Is Us
I like to think that one day you'll be an old man like me talkin' a young man's ear off explainin' to him how you took the sourest lemon that life has to offer and turned it into something resembling lemonade. If you can do that, then maybe you will still be taking three babies home from this hospital, just maybe not the way you planned.

Dr. K.
2. Quarry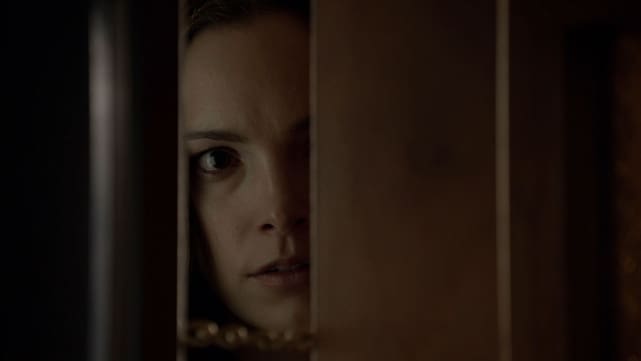 Baby, I won't tell anybody you got a wooden dick if you don't tell nobody I got a mouthful of splinters.

Naomi (telling a story to Buddy)
3. Pitch
Ginny: But none of that matters, you know why?
Frank: No, but color me intrigued.
Ginny: Because today I'm the starting pitcher for the San Diego Padres.
4. Mr. Robot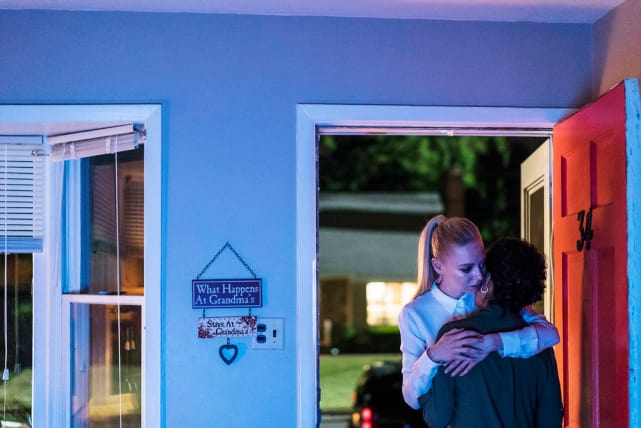 Tyrell: Elliot! I believe in fate. There's a reason we met. There's something between us. I can see it.
Elliot: You're only seeing what's in front of you. You're not seeing what's above you.
5. Lethal Weapon
It can't just be anyone. It can't be old, unattractive, and to be frank, and I hate saying this, but white's better. I'm sorry, but it's true, though, right? More publicity.

Riggs
6. Notorious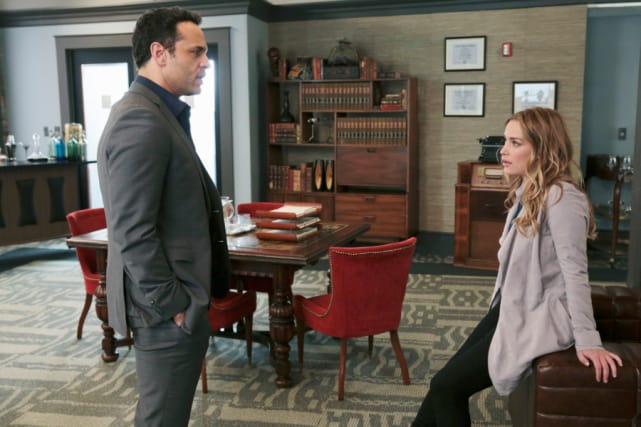 Billionaire flees a crime scene and his lawyer happens to be a guest on our show tonight? Karma is real.

Julia
7. Gotham
Bullock: Fascistic meathead culture? I mean, you couldn't try to be just a little bit more positive?
Lucius: I was very positive.
8. Fear the Walking Dead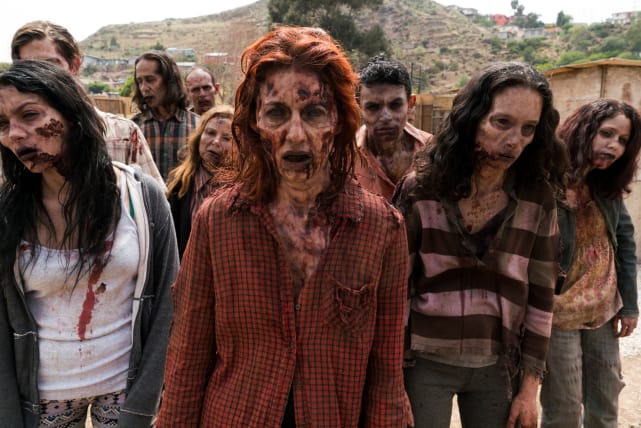 I've changed my mind. Your bedside manner is abysmal.

Strand
9. Lucifer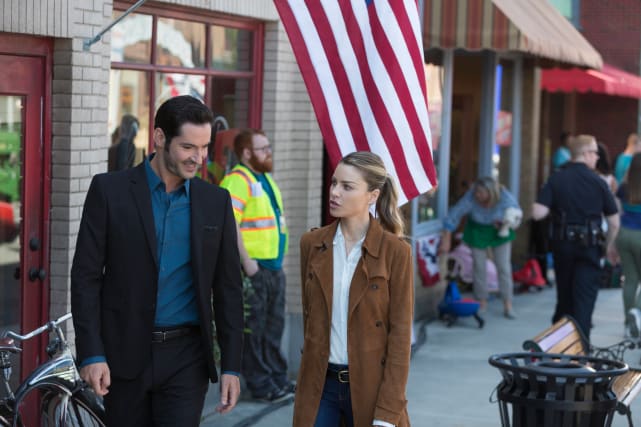 Lucifer: Once upon a time, a boy met a girl. They fell in love. They had sex. The only trouble was they were celestial beings and that moment created the universe.
Dr. Martin: The Big Bang?
Lucifer: Never knew how appropriate the name was until now, did ya?
10. Masters of Sex
I have been working here for ten years, and I know your handwriting from a mile away. Now, I don't know why you're sending yourself flowers from Dan, and I'm not asking. What I am asking for is a little bit of support.

Betty
11. Power
Tommy is one of us now, isn't that right?

Milan
12. From Dusk Till Dawn
Brasa: Her body is weak, but her soul is strong. You have to crush it.
Amaru: I want to do it with my own hands.
13. Ray Donovan
I can't trust the feds. I got no one else but family.

Ray
14. Bull
Brandon: They aren't going to convict me because of my haircut.
Bull: No, but they ought to hang you for being a dick.
15. The Big Bang Theory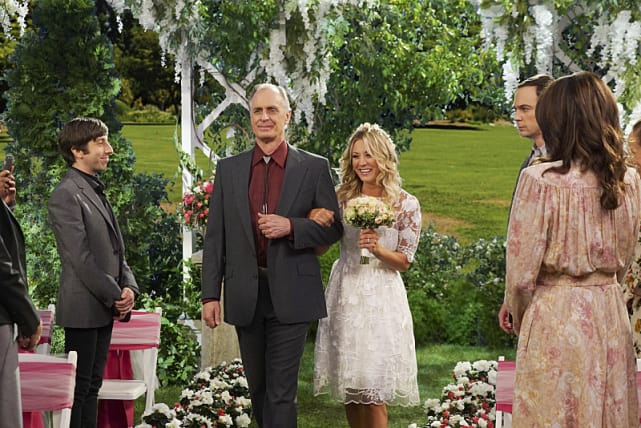 Penny: Your parents are old. Anything unspeakable is finished by 9:30. Go to sleep!
16. Halt and Catch Fire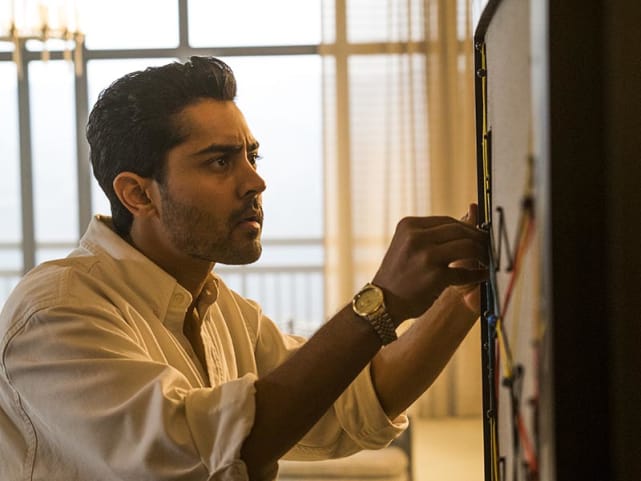 I stole it. I, Joe MacMillan, stole the code for the securities software from Gordon Clark. Everything this company is built on is his.

Joe
17. Major Crimes
Oh. The Facebook.

Provenza
18. Scream Queens
Your face is what they in the business call a "channel changer."

Chanel [to Chanel #5]
19. Agents of SHIELD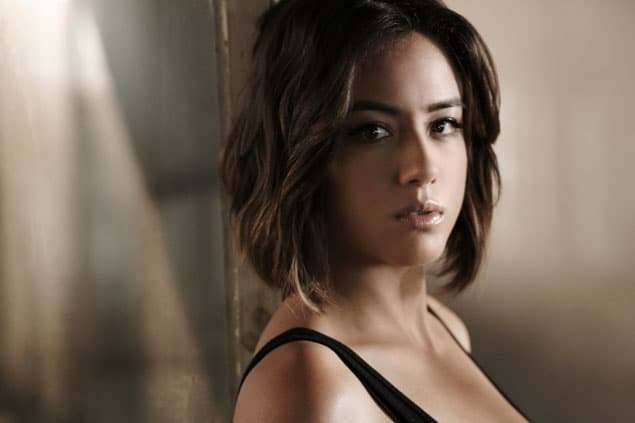 Daisy: You don't get to decide who deserves to die.
Ghost Rider: I'm not the one who decides.
20. New Girl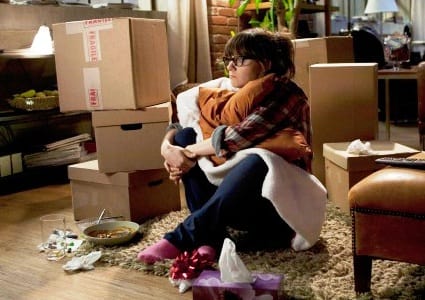 You know what they call Seattle in Portland? North Portland. Or Vancouver's shoe.

Jess
21. Designated Survivor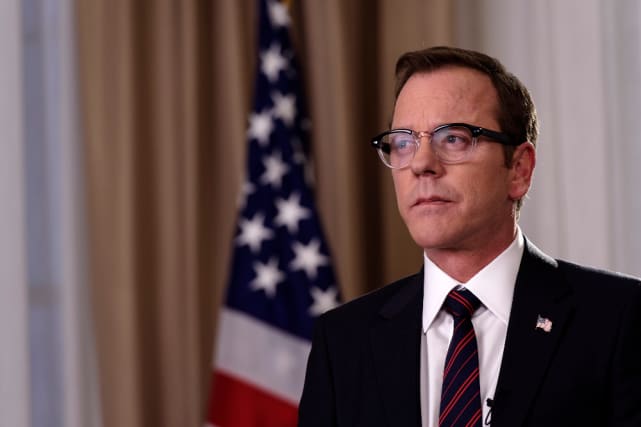 Mr. Ambassador, you may not know much about me, but what you should know is I'm about as straight a shooter as you're going to find in Washington. So, you should believe me when I tell you that I do not want my first act as commander in chief to attack Iran.

Tom
22. NCIS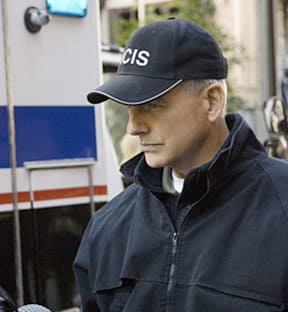 Quinn: Left behind some scorned women, huh, Gibbs?
Gibbs: I have no comment.
23. Chicago Med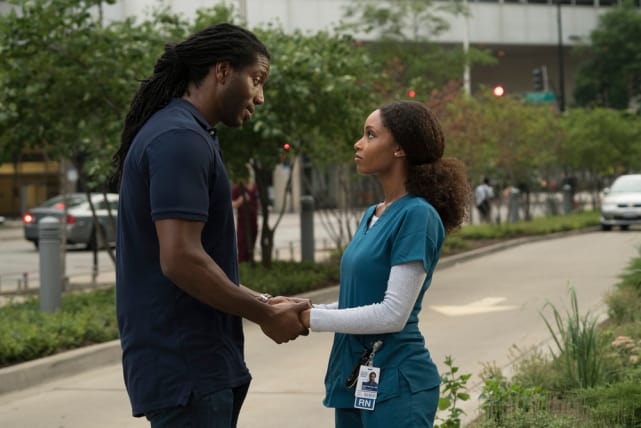 Maggie: I hate killing their dreams.
Sharon: No, you like to let them hang themselves.
24. Law & Order: SVU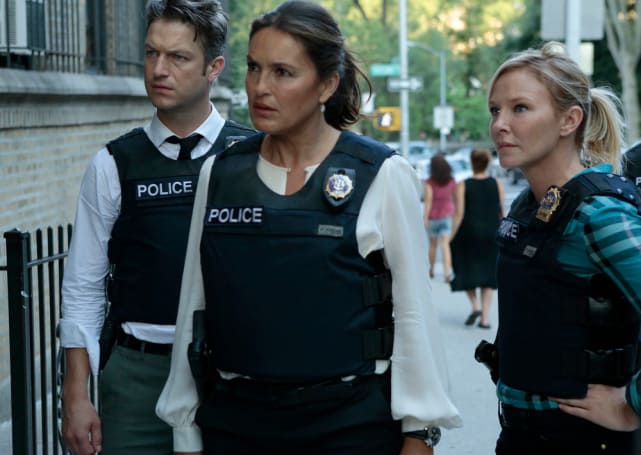 We're not investigating something that already happened. We're investigating something that is about to happen.

Barba
25. Empire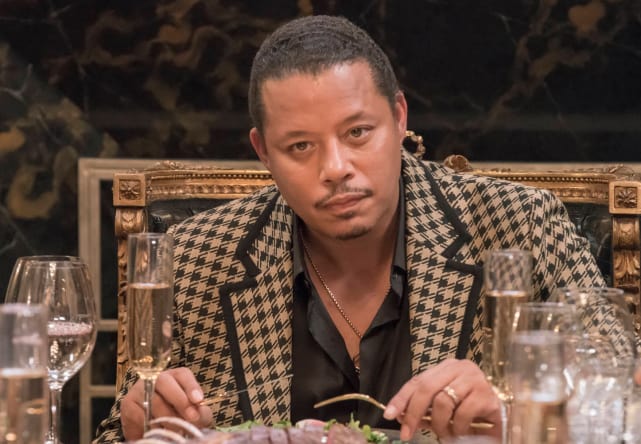 Without me you're just some Philly thug with mental problems.

Rhonda
26. American Horror Story: Roanoke
Flora: Where'd she go?
Mason: Where'd who go?
Flora: Priscilla! The little girl with the funny clothes. I was offering her Mandy.
Lee: Your doll? Why would you do that?
Flora: As a trade. So she wouldn't kill us. They're going to kill us all. And save me for last.
27. Queen Sugar
There's always some kid, some story, some hood crisis. You know what's messed up? You care more about those brothers locked up than your own brother. You came to visit me, what, twice while I was inside? How many times you seen this kid?

Ralph Angel
28. Rosewood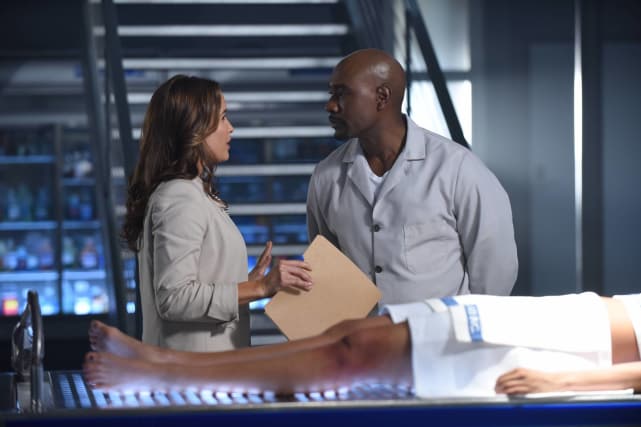 Rosewood: See how big this smile is you put on my face?
Pippy: You're always smiling.
Rosewood: Yeah, but this one's huge.
29. Grey's Anatomy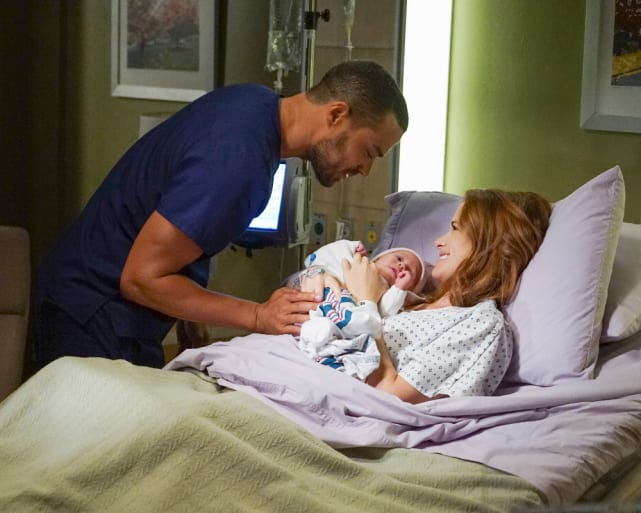 April: Her name is Harriet.
Catherine: Harriet?
April: Um-hmm
Catherine: Oh, I like it. Tubman.
April: Exactly. Tubman, also The Spy, which is a very good book.
30. How to Get Away with Murder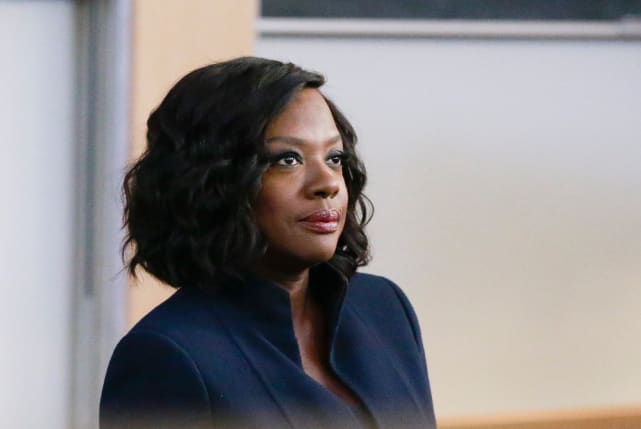 Annalise: There is no grey area here, Laurel. It's him, or it's me.
Laurel: He's dead to me.
Annalise: Good.
31. The Blacklist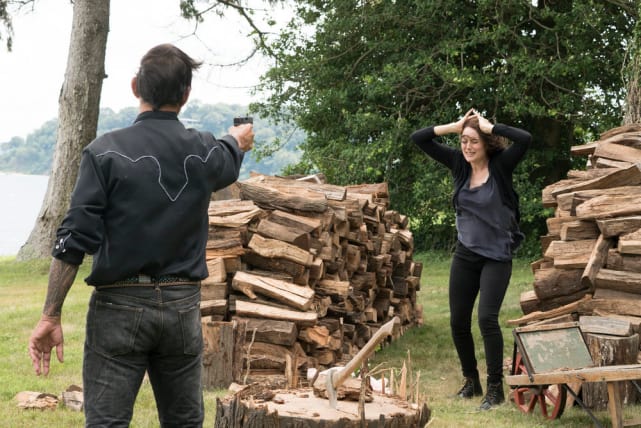 Wisdom is learning the boundaries of one's designated lane.

Red
32. The Exorcist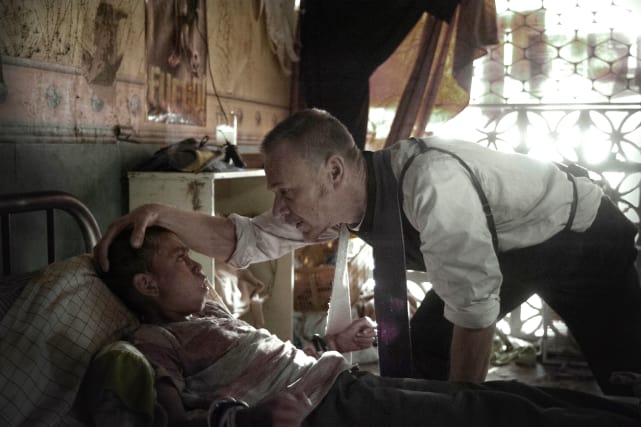 God, for future reverence, isn't the one who works in mysterious ways. You're being manipulated, my friend, in ways you can't even begin to understand. They're gonna love you.

Marcus
Wait! There's more! Just click "Next" below:
Next