RuPaul's Drag Race: 13 Favorite Moments From "Tap That App"

Justin Carreiro at .
The Vixen really did come to fight! And Aquaria was all too happy to play the victim. The growing tension between The Vixen and Aquaria erupted into a series of catfights on RuPaul's Drag Race Season 10 Episode 3.
Luckily they weren't on the same team for the Maxi Challenge. Their Werk Room trouble would've followed them on set, just like it followed them to Untucked.
Related: Enjoy UNLIMITED access to thousands of Movies and TV shows with Amazon Prime Video. WATCH ANYWHERE. CANCEL ANYTIME!
For the Maxi Challenge on "Tap That App," the remaining queens were split into teams to create hilarious commercials for new dating apps. They dusted off their acting skills and we found out which contestants were natural actors...and which ones we'd swipe left on.
After failing to shine during her commercial, Yuhua Hamasaki was eliminated in a lip sync battle against Mayhem Miller.
In addition to the Maxi Challenge, RuPaul's Drag Race Season 10 Episode 3 featured an acting exercise as the Mini Challenge, an emotional story from Dusty Ray Bottoms, and Monet X Change bringing up the sponge dress (yet again).
Related: RuPaul's Drag Race: 11 Favorite Moments From "PharmaRusical"
Below, we picked out 13 favorite moments from "Tap That App" that left us gagging and freaking out like the queens did over their spider.
RuPaul's Drag Race Season 10 airs Thursdays on VH1 at 8/7c.
13. Tap Tap Tap
12. When A Queen Says, "Girl"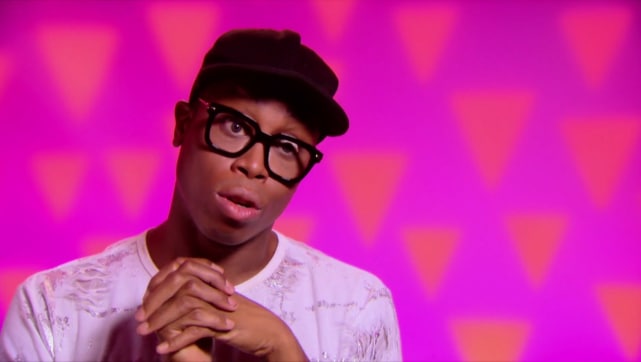 11. Shot Through The Heart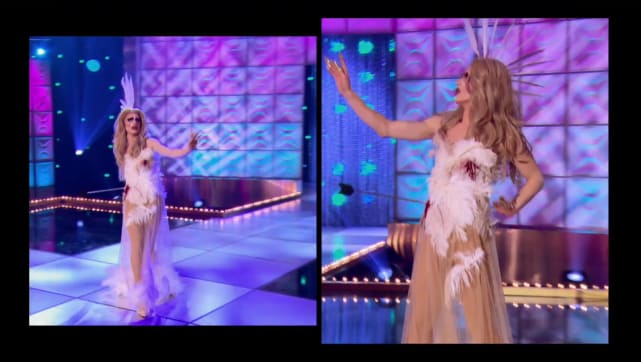 10. Irish Jig
9. Mayhem Molts
8. Purse Slap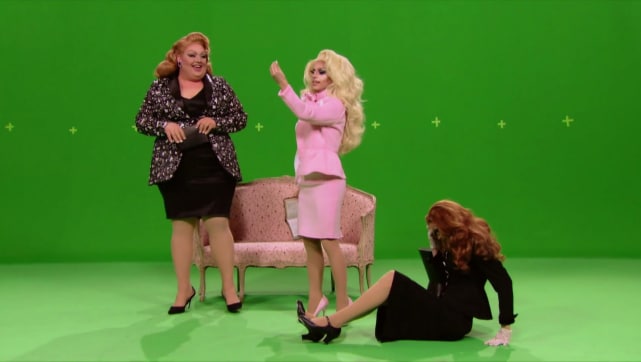 Wait! There's more RuPaul's Drag Race: 13 Favorite Moments From "Tap That App"! Just click "Next" below:
Next