Who will win out in the inner battle for power: The Owl Demon or Jace? That is the question for Shadowhunters Season 3 Episode 8.
Now with Jace confined to the Malakai Configuration, the group has the time and means to work on a cure to free him from Lilith's control. They want their brother/friend/boyfriend back from his evil state. However, they're going to need the right spell or potion to break the curse.
Based on the preview photos below, the group is confronting their demon head on.
Related: Enjoy UNLIMITED access to thousands of Movies and TV shows with Amazon Prime Video. WATCH ANYWHERE. CANCEL ANYTIME!
Simon, Alec, Magnus, Isabelle and Luke are taking the fight to Jace to try and break through the mind control. From what we saw during Shadowhunters Season 3 Episode 7, Lilith's hold on his mind was strong. Talkingt to him may not work, but could they discover the trick that could bring him back from darkness?
Check out the photos below from "A Heart of Darkness," which airs Tuesday, May 8 on Freeform.
And don't forget, you can watch Shadowhunters online via TV Fanatic to get caught up on all the past action.
1. The Owl Demon
2. Confronting The Owl
3. Frenemies No More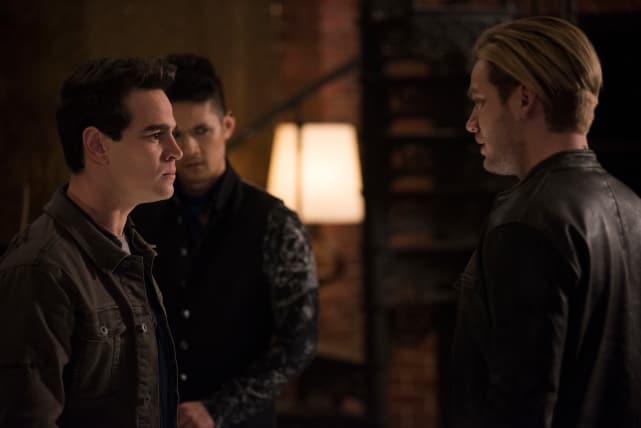 4. Sister Vs. Brother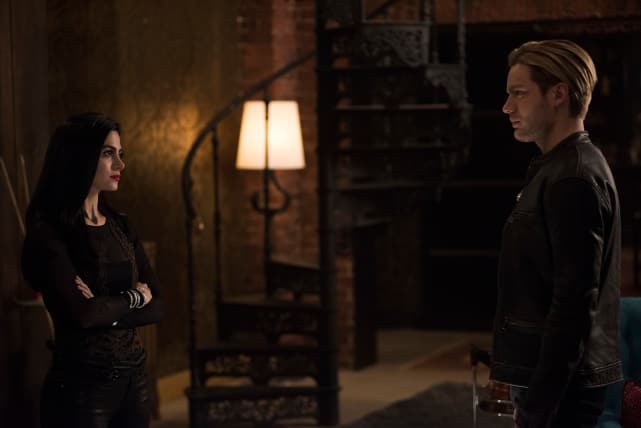 5. Group Meeting
6. Izzy Reassures Simon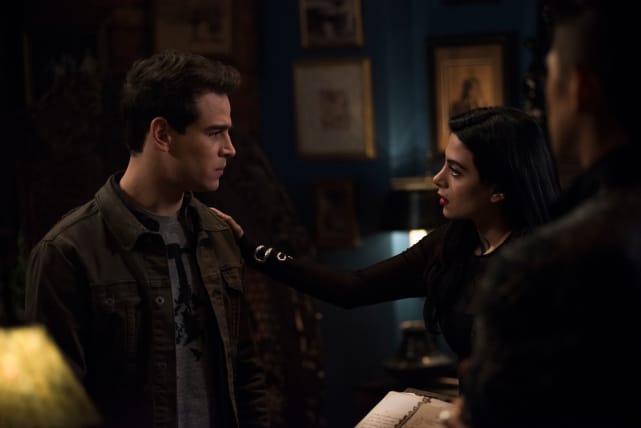 7. Simon's Determined Face
8. Calm Yourself
9. Don't Mess With Isabelle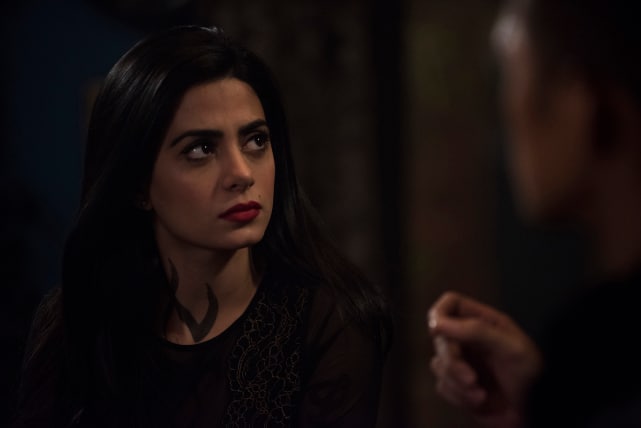 10. Parabathai Woes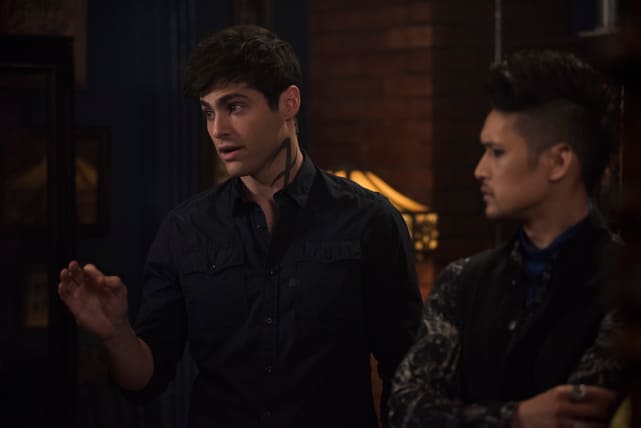 11. History Lesson
12. Did Magnus Come Up With THE Plan?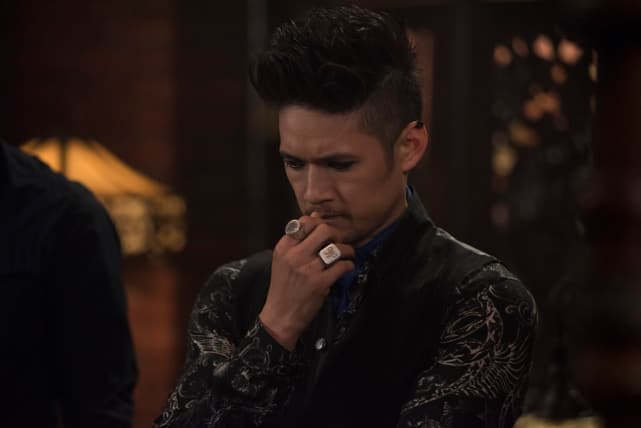 13. The Right Spell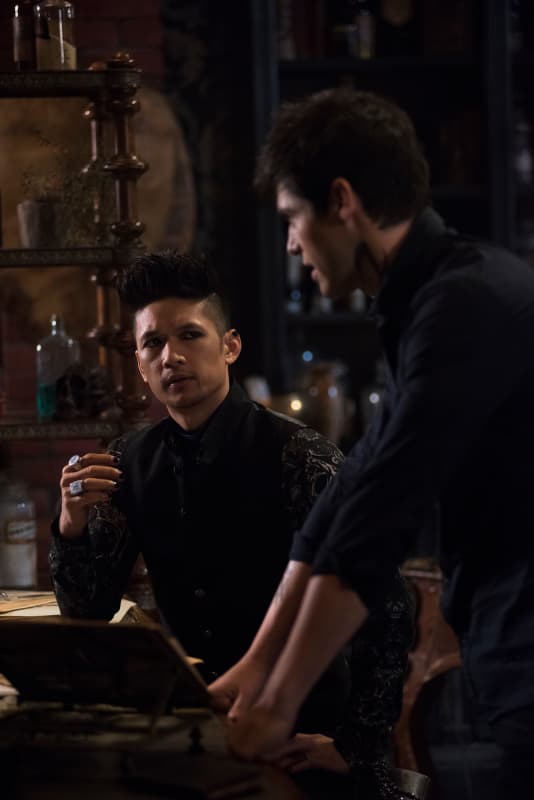 14. Judgment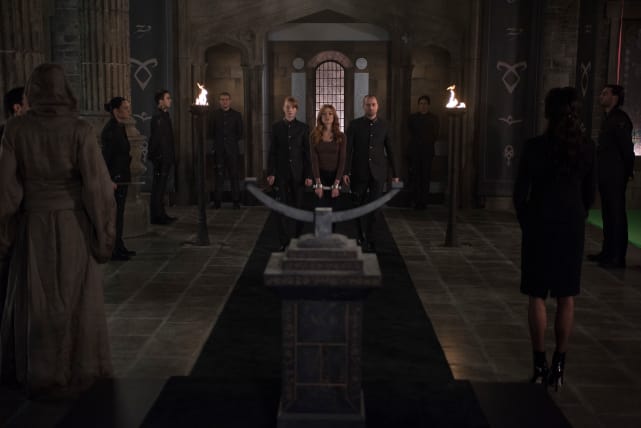 15. Before The Court
16. Handcuffed
17. Consul Penhallow
18. Persecution
19. Silent Brother
20. The Truth Will Set You Free
21. Before The Sword
22. The Look Of Fear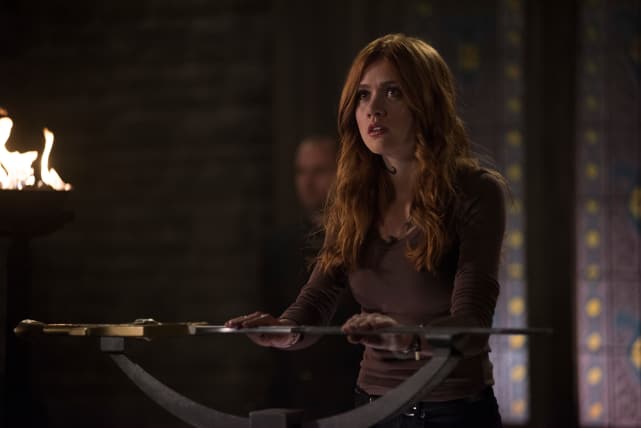 Wait! There's more! Just click "Next" below:
Next