Jaha is really wearing those crazypants well, isn't he?
(Get it? Because's Jaha's totally off his rocker at this point.)
The poor guy is either completely brainwashed or he has legitimately been swayed by ALIE, following the loss of his son Wells and the traumatic experience he had crash landing on Earth – and being tortured by the Grounders immediately after.
On The 100 Season 3 Episode 6, Abby appears to be facing off with Jaha. It's a bit strange that she's doing this in the midst of the much more immediate threat from Pike, but we suppose she's dealing what seems like the more manageable problem first.
Meanwhile, at Polis, the situation is most likely quite tense following Lexa's decision to not retaliate via mass slaughter against the Sky People's mass slaughter of Indra's sleeping army. Last we saw, during "Hakeldama," Lexa and Clarke were 100% on the same page (for the first time in quite a long time), so our fingers are crossed that nothing catastrophic happens to change that.
Check out these early released photos from the upcoming "Bitter Harvest," airing Thursday at 9/8c on The CW, and be sure to share your thoughts by commenting below!
1. Bellamy Near A Truck - The 100 Season 3 Episode 6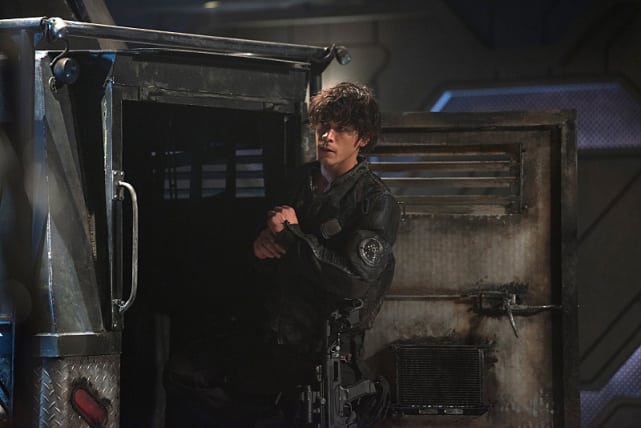 2. Kane Talks to Bellamy - The 100 Season 3 Episode 6
3. Miller and Bryan Having A Moment - The 100 Season 3 Episode 6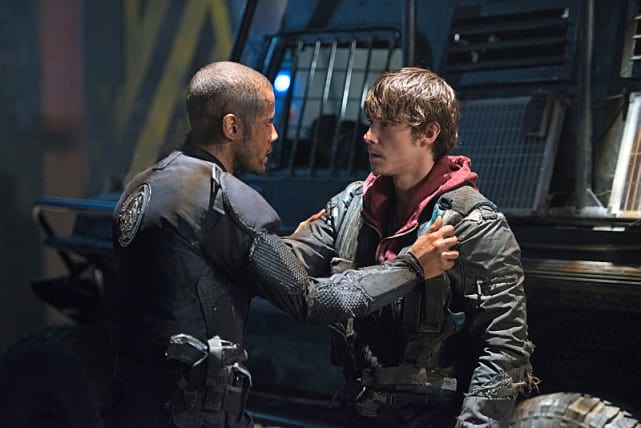 4. Jaha Passing Out ALIE Chips - The 100 Season 3 Episode 6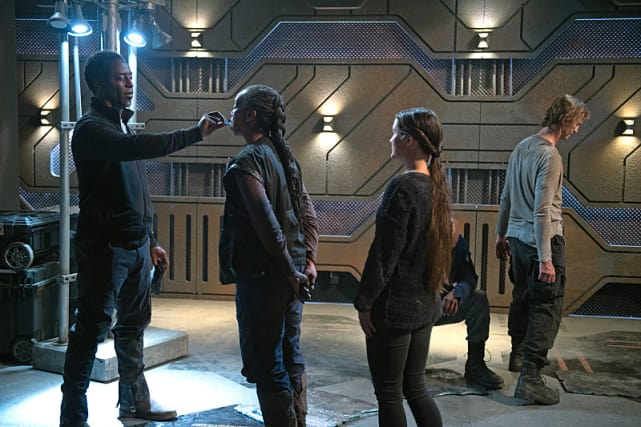 5. Abby Questions Jaha- The 100 Season 3 Episode 6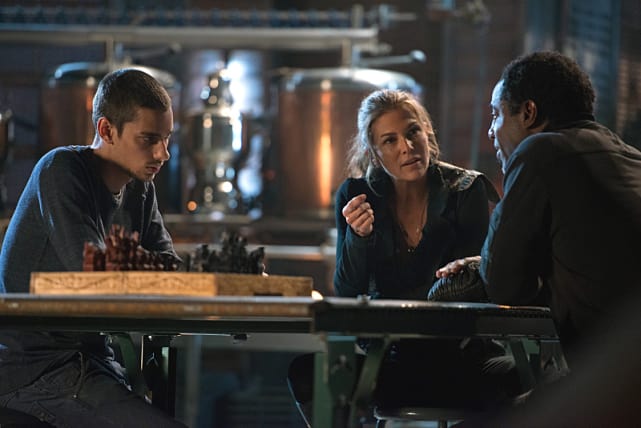 Wait! There's more The 100 Photos from "Bitter Harvest"! Just click "Next" below:
Next