Can a happy occasion stay happy?
We'll have to find out on The Fosters Season 5 Episode 8. It's the penultimate episode before the midseason finale, and things will be stirred up and secrets will come out.
They have to, right? It wouldn't be The Fosters without a little drama added in.
Brandon throws a nice engagement party for his father and Ana. It's a joyous affair until things take an unpleasant turn. Uh oh!
Check out the photos below! Then, hit up the comments, and share all the reasons you think this light-hearted event goes wrong. You can watch The Fosters online here via TV Fanatic!
1. Felicidades! - The Fosters Season 5 Episode 8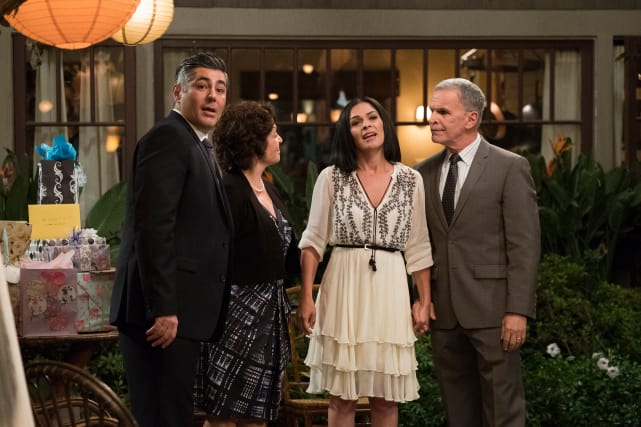 2. Moms, Coffee, and Contemplation - The Fosters Season 5 Episode 8
3. Blushing Bride-to-Be - The Fosters Season 5 Episode 8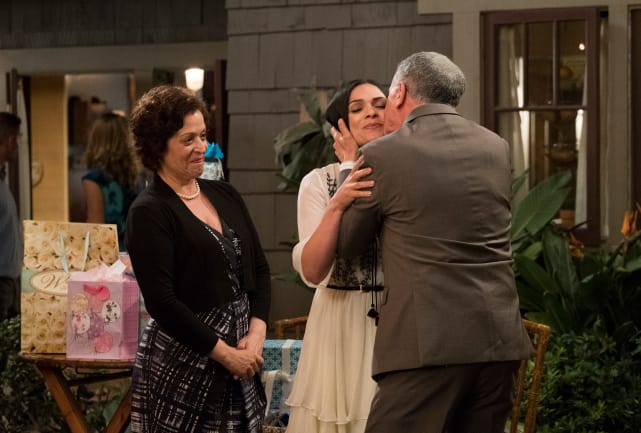 4. Family Time with the Ex - The Fosters Season 5 Episode 8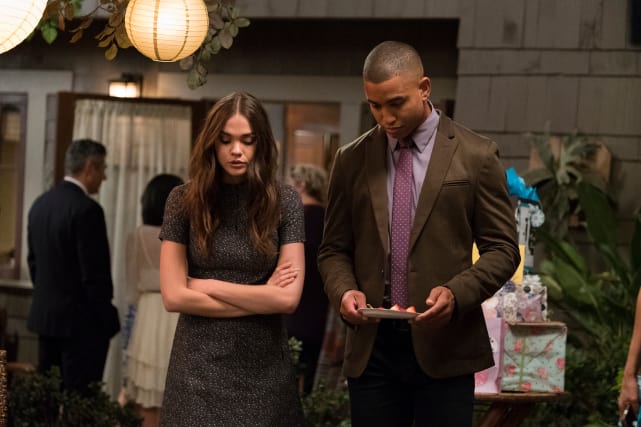 5. Emma and Stef Hug It Out - The Fosters Season 5 Episode 8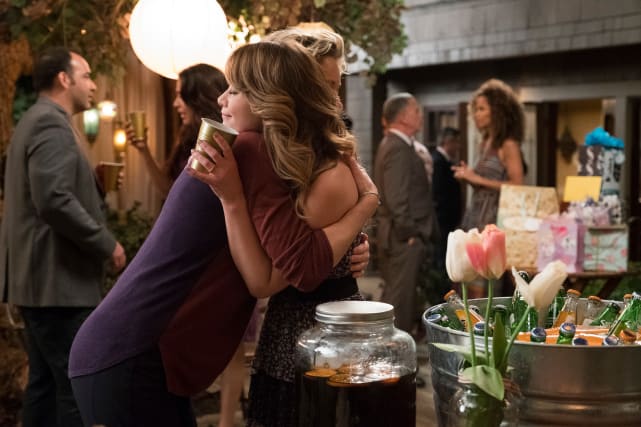 6. Grandparents - The Fosters Season 5 Episode 8
7. Exes and Besties - The Fosters Season 5 Episode 8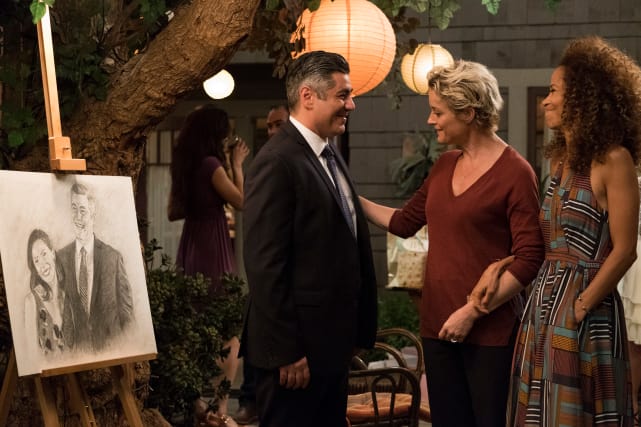 8. Socializing and Mingling - The Fosters Season 5 Episode 8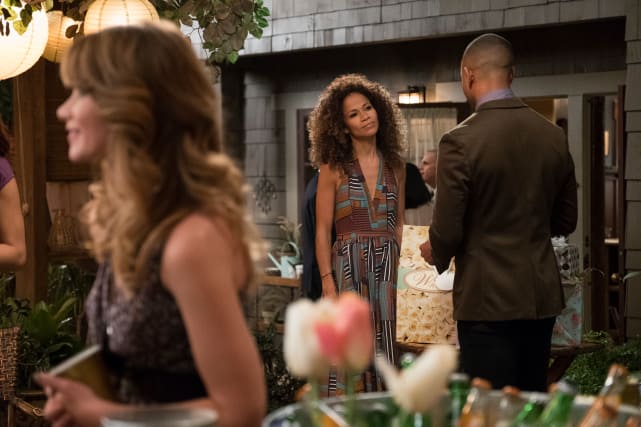 9. Gabe the Trooper - The Fosters Season 5 Episode 8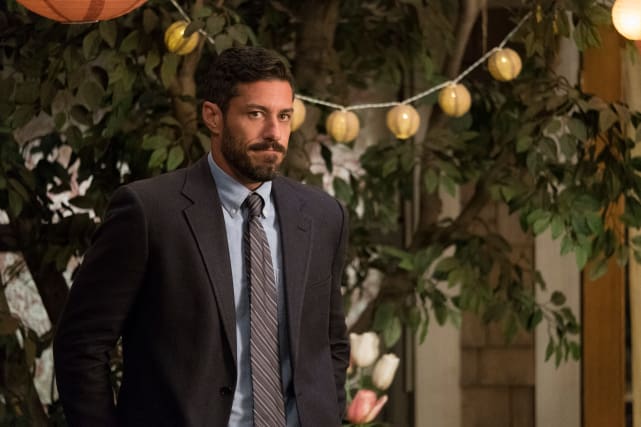 10. Truce - The Fosters Season 5 Episode 8
11. Gratitude - The Fosters Season 5 Episode 8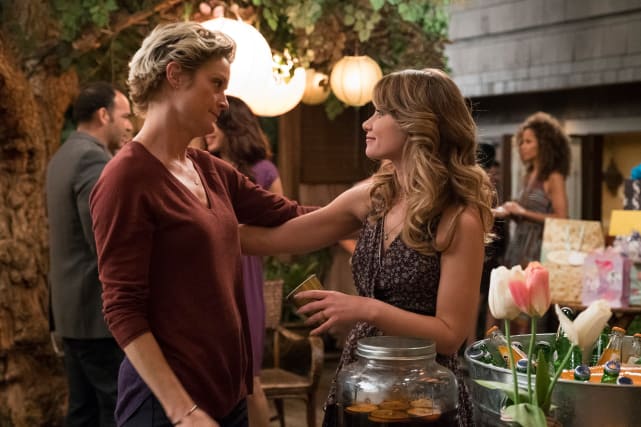 12. A New Foster Family - The Fosters Season 5 Episode 8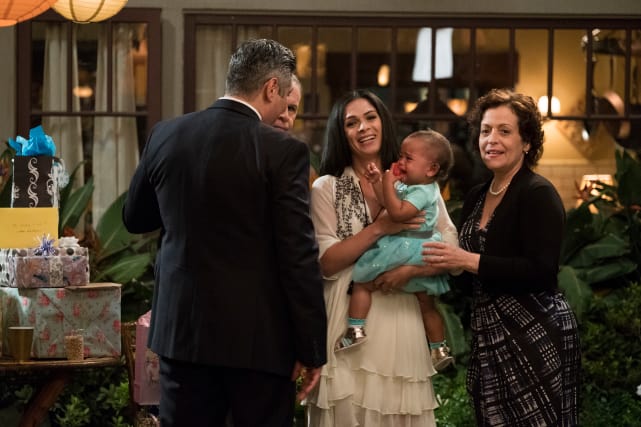 13. The Face You Make When You're Finally Drama-Free - The Fosters Season 5 Episode 8
14. Always Thinking About Jesus - The Fosters Season 5 Episode 8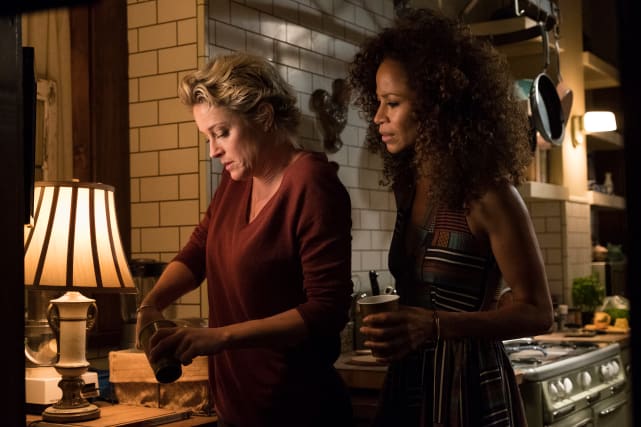 15. Impressing the In-Laws - The Fosters Season 5 Episode 8
16. Exes to Friends - The Fosters Season 5 Episode 8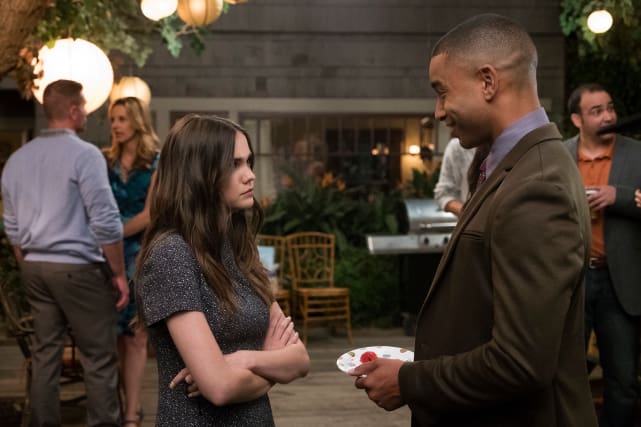 17. Trouble Comes in a Pretty Package - The Fosters Season 5 Episode 8
18. Los Abuelos - The Fosters Season 5 Episode 8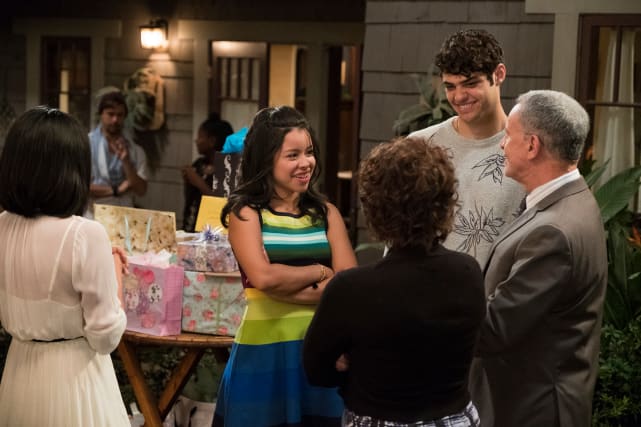 19. Fashionistas - The Fosters Season 5 Episode 8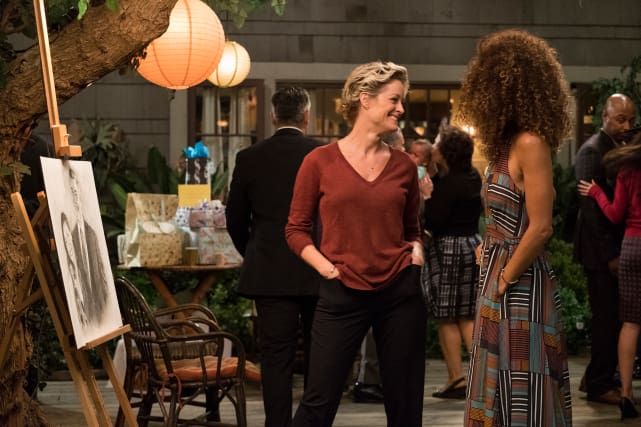 Wait! There's more! Just click "Next" below:
Next