Emerald City First Look: Magic Cannot Be Controlled

Lisa Babick at . Updated at .
Get ready for some magic.
NBC's long-awaited series, Emerald City has finally made it to the small screen.
It's a reimagining of Frank L. Baum's 14 Wizard of Oz books, but it's nothing like you've ever seen before.
Dorothy may still be swept up in a tornado, but the land she lands in isn't anything like where Judy Garland landed in 1939's "The Wizard of Oz".
This Oz is much more dark, and this Dorothy (Adria Ajorna) has a lot more grit.
And did you check out her dog? He certainly isn't going to fit in a little wicker basket.
Still, director Tarsem Singh, who filmed the series non-episodically, like a movie, threw in a few Easter eggs for lovers of the original film. 
We've already seen Emerald City Season 1 Episode 1, "The Beast Forever" and Emerald City Season 1 Episode 2, "Prison of the Abject", both of which make up the two-hour premiere, and we can tell you it's pretty much going to blow you away.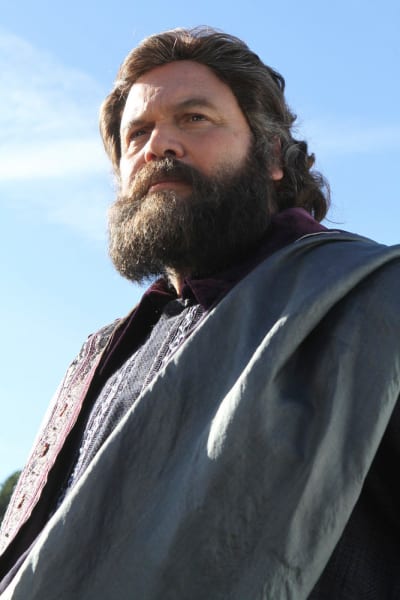 Emerald City stars Adria Ajorna as Dorothy, Oliver Jackson-Cohen as Lucas, Ana Ularu as West, Gerran Howell as Jack, Vincent D'Onofrio as The Wizard, Joely Richardson as Glinda, Jordan Loughran as Tip, Mido Hamada as Eaomannm and Florence Kasumba as The Wicked Witch of the East.
Check out the promo below, and let us know if you'll be tuning in!
Emerald City premieres Friday, January 6 at 9/8c on NBC!