The marriage between Gordon and Donna Clark has been strained.
Gordon strayed beyond Donna when he was at his lowest, uncomprehending of his illness and incapable of sharing his feelings with the woman he loved.
Donna was busy taking Mutiny to dizzying new heights of success and being a wife and mother not only to her own family, but to an entire herd of coders and her partner, Cameron.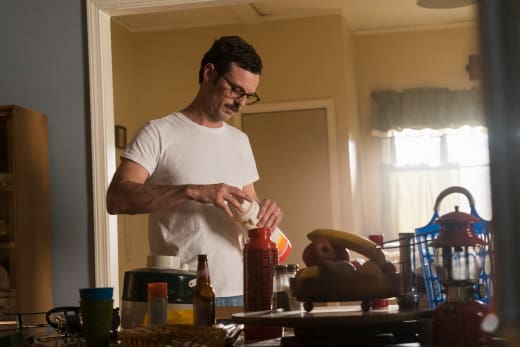 It wasn't the best of times for the Clarks.
But they found their way back to each other and are starting fresh in California. Still, things are rough. They're feeling their way through an entirely new life together.
Now it's their first holiday alone and they're ready to share it as they should. Out in the woods, in a tent with bent poles, grilling up their porterhouse steaks and probably complaining all the way.
In the clip below, Gordon is getting frustrated before he's even half way through their gear. Just looking at the stuff is probably bringing his health down a notch or two.
He most likely wants to pull out his notebook and write down "nauseous."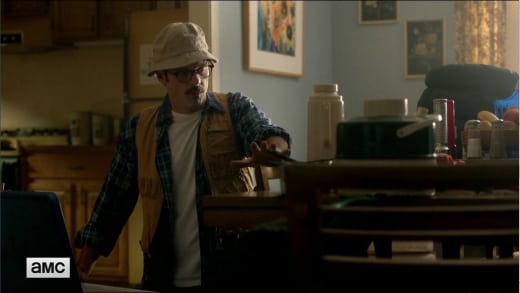 Trying to straighten a bent tent pole doesn't go so well. Donna suggests she likes the idea of sleeping under the stars.
Gordon's response? Yeah, that's what the rattlesnakes want you to do. Oooh. He's getting ornery.
Donna, ever the fixer in all phases of her life, decides to throw out an idea.
You know, it's the first time they've been alone since they moved to California. They don't HAVE to go camping. They could just make a time of it by staying alone, together, in their own house for the first time.
Gordon gets kind of excited. Yes!! They could thaw out the porterhouses, she could put on that lacy thing he bought her for Easter!
Donna matches his excitement, almost jumping up and down. She'll go put on sweatpants!!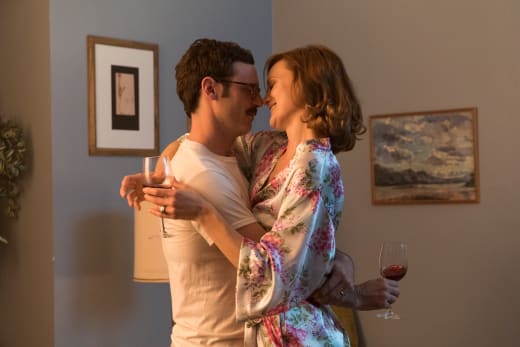 While that's not what Gordon had in mind, and he mumbles as such, it doesn't look like things turn out so terribly after all.
Will this be what the Clarks need to bring their marriage together?
Will they finally find a way to be on the same page and share their feelings and expectations about work and their marriage going forward?
We sure hope so. There is a deep love between them and seeing so much get into their way when they fight so hard in life for everything else is frustrating.
Make sure you tune into Halt and Catch Fire Season 3 Episode 5, Tuesday, September 13 at 10/9c.
If you have missed any of the season so far, you can watch Halt and Catch Fire online to catch up. It's worth every minute!