Kingdom Season 3 Promo: Starts Tomorrow & We're Covering It!

Carissa Pavlica at .
If you haven't seen Kingdom, well, I understand.
Until I was lucky enough to run into it at the 2016 ATX Festival, I was unaware of it. 
Why? Because it airs on the Audience Network on AT&T, DirecTV and online service DirecTV NOW. 
The drama series stars Frank Grillo, Kiele Sanchez, Matt Lauria, Jonathan Tucker, Nick Jonas, and Joanna Going and premiered in 2014 with ten episodes.
It follows the Kulina family and the Navy St. Gym, where patriarch Alvey (Grillo) trains his two sons and sometimes champions, Jay and Nate (Tucker and Jonas) in mixed martial arts, as well as the current champion, Ryan Wheeler (Lauria). 
Kingdom Season 3 finds Alvey's youngest son battling rumors and innuendo about his personal life while still in the ring, and his older son, Jay, fighting to be someone he never believed he could.
The two are leaning on each other for support as always and in fear that their father may, and the public, may discover what they feel are faults they must keep hidden.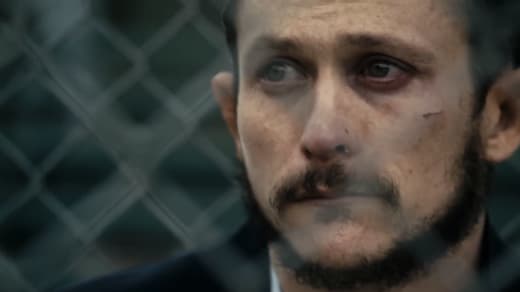 While their father wages his own war against age and the realization he may only have one more shot to hit it big before he retires for good, their mother, Christina (Going) is smothered in secrecy nobody in the family can possibly imagine.
While everyone is struggling to find their way, Navy St. manager Lisa (Sanchez) is tasked with keeping the business alive and flourishing, which includes hiring new blood to keep the best in fighting shape.
Even during an abbreviated season, the story will not stop, and it's obvious there is a lot more story to tell with this incredible, if relatively unknown, series.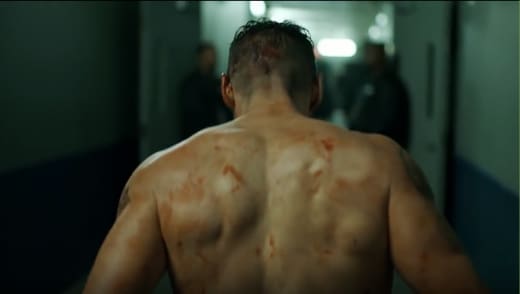 Why the cancellation? The word is Endemol Shine North America wants to discontinue their scripted content. If so, it's a mystery why they're behind they upcoming series I'm Dying Up Here on Showtime, other than we've heard relatively little about the Showtime series.
Kingdom is deserving of a look, and for those of you haven't seen it from inception, the first two seasons will be available on DVD in August. Not online, mind you, but DVD. It's worth the cost.
For those of you who have a way to watch the third season, I'll be reviewing it here. 
It's brutal, heartbreaking, wondrous and worthy of recognition. It's a family drama above all else and introduces MMA to the masses. The characters are rich, warm and painstakingly detailed. 
In other words, it's exactly what you'd expect of Kingdom.