New Amsterdam Fall Finale Promo: Luna's Heart

Jasmine Blu at .
You may want to invest in another box of tissues before an all-new New Amsterdam. 
New Amsterdam Season 1 Episode 9 is the last installment of the year before the show returns in the winter, and like most installments of this heartwarming series, it's bound to get you choked up. 
We have learned many things about Max throughout the first half of the season. One of the most important pieces of background information about him is in regards to his sister. 
Max's twin sister Luna is what motivates him to do whatever it takes to heal the system.
Luna is the reason he was drawn to New Amsterdam and set his sights on making a well-established hospital with a rich history the best hospital in the city. 
My sister Luna and I were born here in New Amsterdam, and eight years later, Luna died here. Hospital-acquired infection. Entirely preventable.

Max
Max and Luna were born in New Amsterdam, and that's also where she died however many years ago. 
So it's within reason for Max to get emotional and super invested in a patient who comes into the hospital and happens to be the recipient of Luna's heart.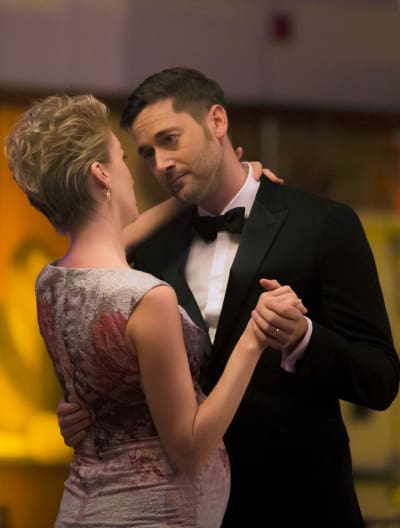 Luna died, and it was out of Max's control, but he can do something about the woman who received his sister's heart.
At least, he believes that he can, and he may need a reminder that some things are out of his hands. 
Related: New Amsterdam Season 1 Episode 8 Review: Three Dots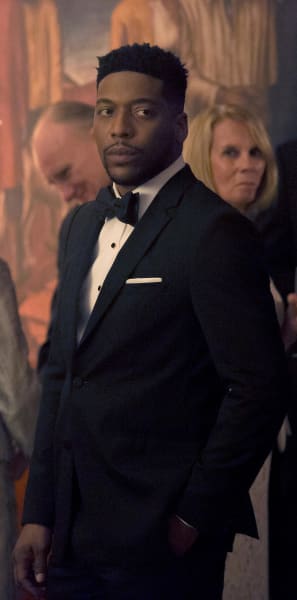 She must be experiencing some cardio difficulties because Max will enlist the help of Floyd and urges him to put that Cardio department he encouraged him to build to good use. 
The patient has a million to one odds of living, but Max will do whatever it takes to save her. Remember, Max is the eternal optimist, and any odds are good odds.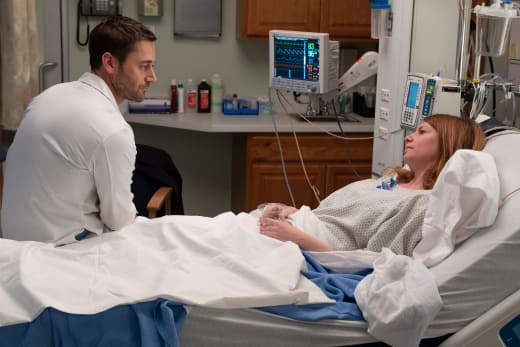 In the event that it doesn't work out for Max or the patient, it will be heartwrenching. 
Max is already under so much stress, and he opted out of doing chemo and following Helen's strict plan for him.
-Related: Get Showtime via Prime Video Channels for Award-Winning Original Series, Hit Movies, Sports & More! -
He's not taking care of himself as well as he should, and the added stress of a case that he has personal stakes in will only exacerbate his poor health. 
He's working on convincing Helen to take a huge risk in his treatment plan as it is.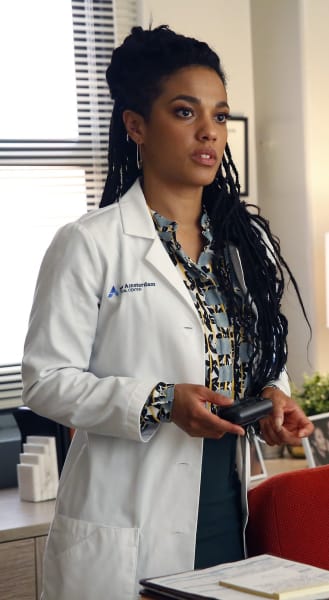 Elsewhere, Lauren has been declining herself. She is overworked and exhausted, and she has not been sleeping. 
For some reason, Lauren refuses to go home, and she has also been taking Adderall religiously to keep herself going. The result of all of that hasn't faired well with her, and it's bound to catch up once and for all.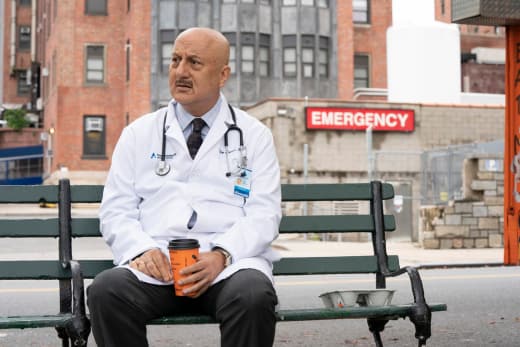 Meanwhile, Kapoor has reconciled with his son, but their relationship is still fragile. He considers helping his son in a significant way after taking some advice to heart, but in what way and will it affect them in the future? 
If you missed anything, you can watch New Amsterdam online here via TV Fanatic. You can also check out our New Amsterdam reviews. 
Check out the promo below and hit the comments!