If you're deep in the throes of Winter Blues, know that you are not alone. 
Even the doctors at New Amsterdam aren't exempt from the bitter cold and tons of snow. 
On New Amsterdam Season 1 Episode 16, Max and the others will be weathering one hell of a winter storm.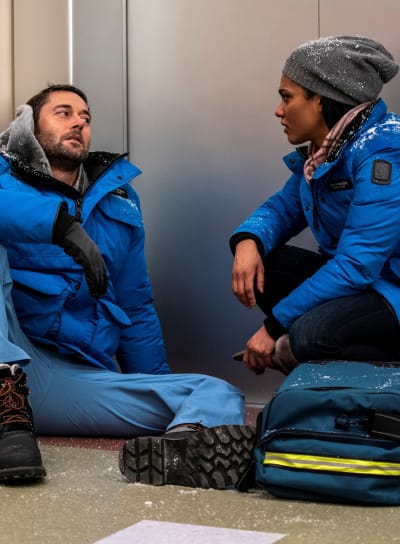 It's a record-breaking storm and everything is shut down.
Of course, that means there are many people in need who can't make it to the hospital. 
Related: New Amsterdam Season 1 Episode 15 Review: Croaklahoma
Max, ever the chronic do-gooder, wants to accommodate those who can't make it into the hospital by taking the hospital to them. 
The promo shows a handful of dire situations that require the heroic efforts of the 'Dam's finest.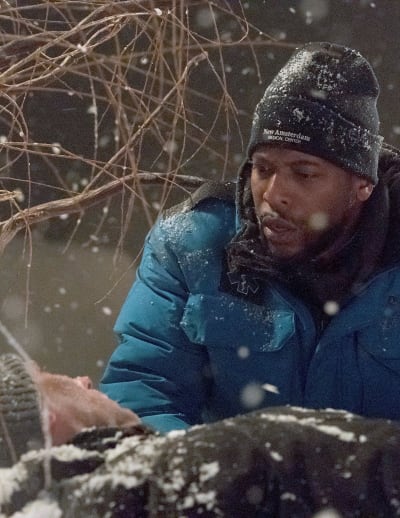 In an impressive moment, Floyd finds someone passed out in the snow.
According to Floyd, the hospital is six blocks away, and Floyd carries the man on his back with full intentions of trekking those six blocks to the hospital. 
Elsewhere, Iggy is shown on a roof attempting to rescue someone from going over the edge. It's a heart-pounding few seconds.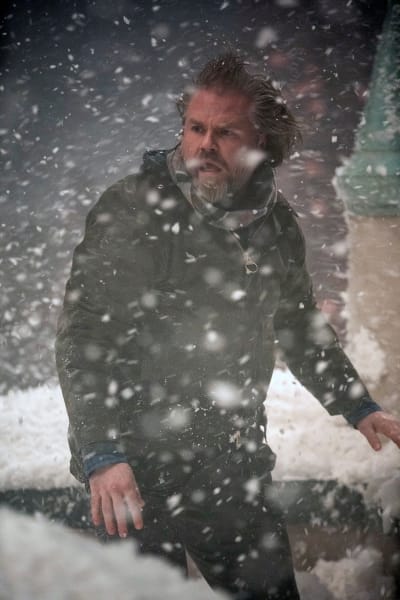 The incomparable Sharpwin brave the storm together. 
They intend to help as many people as possible, but it's Max who may need the most help. 
Related: Get Shudder via Prime Video Channels for Spine-Tingling & Provocative Films, TV Series, & Originals!  
He's not looking great, and Helen is concerned.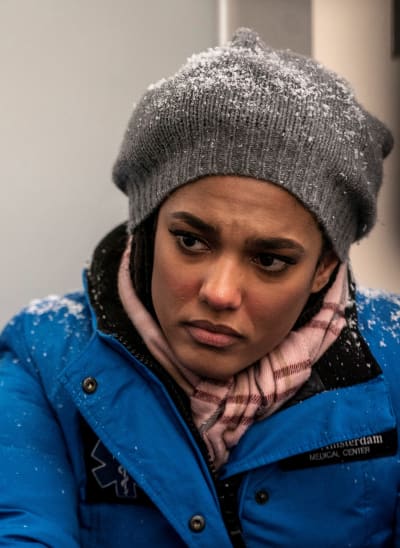 Our primary hero has fallen! 
Check out the pulse-racing promo for an exciting new episode of New Amsterdam! 
You can watch New Amsterdam online here via TV Fanatic if you need to catch up!