Riverdale Promo: The Dangerous Life of a Snitch

Justin Carreiro at . Updated at .
Danger is looming for our favorite redheaded boy next door on Riverdale Season 2 Episode 15.
When you get too close to the fire, there's a chance you could get burned. And when you're dealing with a powerful criminal family like the Lodges, that fire can lead to death. (Hermione and Hiram don't play around!)
Someone has been feeding information about Hiram to the enemy. Unfortunately, a familiar face might be in trouble if he's caught.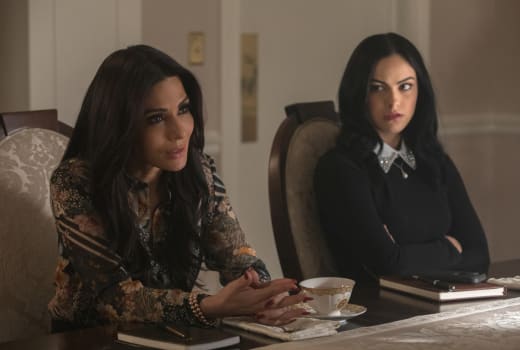 Will Hiram get his revenge against Archie?
Based on the trailer below, Hiram suspects that someone close to them has been feeding information about the inner circle to an enemy. There's no inclination he knows who it is, but he's aware of trouble.
Related: Riverdale: Marisol Nichols Talks Hermione's Business Side and Upcoming Twist
Archie should be afraid if Hiram ever finds out. We see a few clips of Veronica instilling fear into her boyfriend about what might happen if her father ever discovers he's a snitch. And the shot of the knife being shown is not a good sign!
The Lodges love their secrecy and will do anything to keep it. Hiram and Hermione will make sure of that.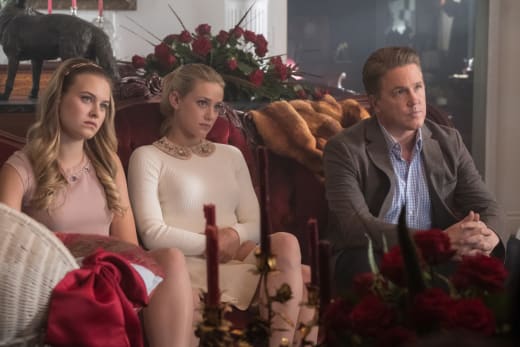 Chic is making it known he's not the type to share!
Also appearing in the trailer is footage of the conflicted Cooper boy cutting off members of his family. He wishes things would go back to the way they were with just himself, Alice and Betty. He doesn't need anyone else around.
Related: Enjoy UNLIMITED access to thousands of Movies and TV shows with Amazon Prime Video. WATCH ANYWHERE. CANCEL ANYTIME!
Unfortunately for him, Polly seems to be back, and she's brought the kids and Hal with her. Could they be in danger due to his jealously?
We should all be worried about Chic. He has his expressionless stare as he cuts Betty's face out of a photo and while he's holding a baby. This could be trouble for the family.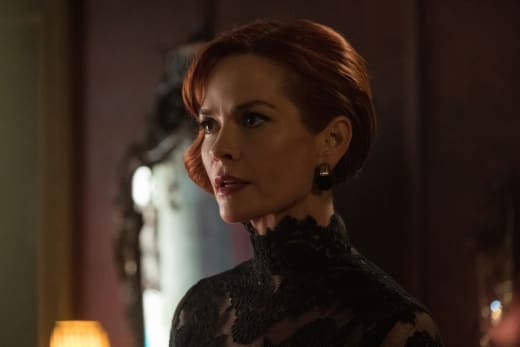 Interspersed in the promo are clips of the Blossom family preparing for the reading of Clifford's will. Who will win out in the fortune dispute?
Everyone has turned up for the shocking news. Penelope, Grandma Blossom, extended family members and the Coopers are there to learn the truth. Someone is going to cash out big.
Unfortunately, Cheryl looks to be devastated and in tears. Does this mean her family got nothing?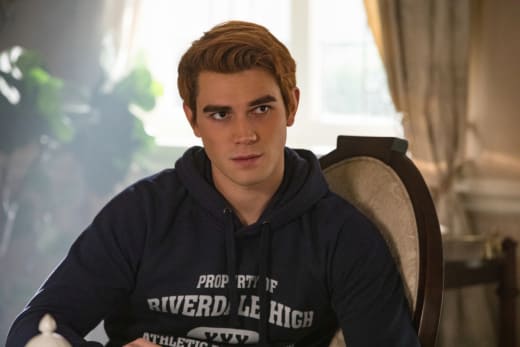 Check out the full teaser below and share your thoughts in the comments.
Don't forget, you can watch Riverdale online via TV Fanatic. Get caught up on all the past drama now.