Barry Allen's no stranger to loss.
He's watched villains murder both of his parents, and now, the woman he loves.
But will he have the strength to stop Savitar for good on The Flash Season 3 Episode 23 "The Finish Line?"
Things do not look promising in the video below.
Barry, Joe, and the rest of Team Flash are reeling from the shock of Savitar killing Iris. Everything they did to try and stop the future failed.
Where do they go from here? Is it possible for Barry to destroy his villainous self?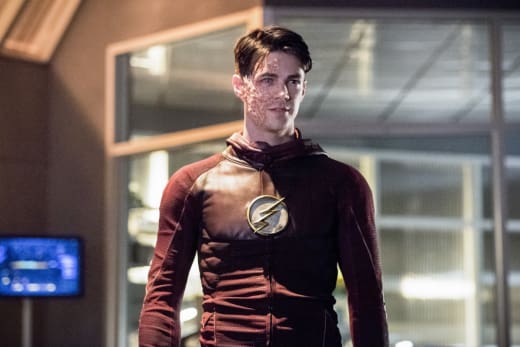 Press play on the video and then share your thoughts with us, Flash Fanatics!
What do you think will happen on "The Finish Line?" Can Barry stop Savitar-Barry? Can they bring Iris back? Will Cisco and Caitlin both survive their battle?
If you need to catch up, you can watch The Flash online anytime!