It's the virus that keeps giving.
Now that a cure has been found for people, the virus, dubbed the Red Rust, has mutated and is ruining crops instead. Because of that, a shrinking population sure could come in handy.
The new mission of the Nathan James, now commanded by Capt. Mike Slattery, is to find a solution to the threat of global hunger.
A special African seed is found to be immune to the Red Rust. The only problem: All of these seeds have been stolen from the international. seed bank by Omar, a terrorist, and then stolen from him by Mahmoud, who soon lands in a coma after an attack from Omar.
The puzzle that must be solved by Slattery, Sasha, new British agent James Fletcher and the rest of the Nathan James crew is where Mahmoud hid the seeds.
Another mystery for the crew is where in the world is Tom Chandler?
If you watch The Last Ship online, you may remember that at the end of The Last Ship Season 3, Tom left the navy to take care of his family, after his father-in-law's death.
Tom and his son and daughter landed in a small fishing village in Greece, where he's enjoying a quiet life..
But reality intrudes when Georgio, a punk crime boss who is drugging and leaning on the locals, is offended by a stunt pulled by Tom and his local friend, Alex. Alex is killed when Georgio burns his fishing boat.
Tom throws in with Georgio's mob, in order to find the best way to take his revenge. And, big surprise, he also catches the eye of Georgio's hot sister.
I'd say the over-under for Tom hooking up again with the Nathan James is three episodes.
For those late to board the Nathan James, here are the characters to watch:
Eric Dane, in the lead role of Tom Chandler, the ship's once and future commander.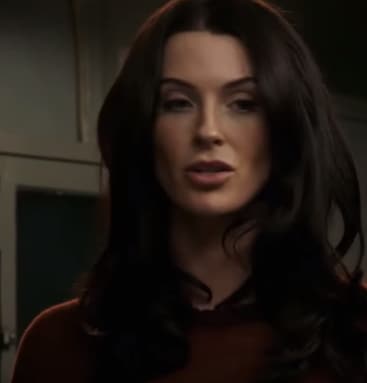 Bridget Regan, in the lead role of Sasha Cooper, a long-time friend of Tom's and a former Navy Intelligence officer.
Adam Baldwin, in the lead role of Mike Slattery, Tom's long-time, sarcastic No. 2 who is now in charge.
Supporting cast members include:
Charles Parnell as CMC Russell Jeter, Slattery's de factor No. 2.
Travis Van WInkler as Lt. Danny Green, who usually leads away teams.
Marissa Neitling as LCDR Kara Foster, Danny's wife and the ship's weapons officer.
Christina Elmore as Alisha Granderson, officer of the deck.
Bren Foster as Wolf Taylor, Chief Petty Officer from the Royal Australian Navy.
We'll be back with a full review on Sunday, Aug. 20, with The Last Ship Season 4 two-hour premiere starting at 9 p.m, on TNT.