The Son Sneak Peek: A Secret Discovered!

Lisa Babick at . Updated at .
Pete was going to learn about the oil soon enough, but it's too bad he found out about it before Eli and Phineas' plan could get off the ground.
Jeannie thought she had found a great hiding place for the oil she took, but Pete found it and he's not too happy about it.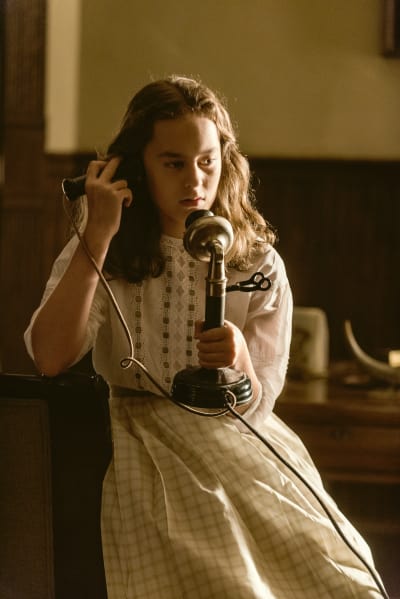 You'd think he might be a little concerned for his father considering the man almost lost his life.
But Pete is aligned with the Garcias and always has been. 
He's even more so now because of his recent tryst with Maria. 
Pete's life is falling apart. He and Sally are done.
He' not with the kids. And his life with Maria probably won't happen if Pedro has anything to say about it.
Pete is just one miserable guy, but he's also got a very strong sense of right and wrong.
So what will he do? Whose side will he choose?
Check out the clip for The Son Season 1 Episode 9 and see for yourself how tense things get between Pete and his dad.
If you need to catch up before the penultimate episode, you can watch The Son online right here via TV Fanatic!
"The Prophecy" airs on Saturday, June 3 at 9/8c on AMC!