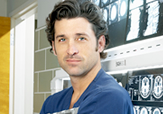 In an interview with
Entertainment Tonight
,
Grey's Anatomy
star Patrick Dempsey (left) promises that the show's legions of fans will be pleased with the upcoming
season finale
.
But don't get your hopes up. The man behind Dr. McDreamy is not about to divulge any spoilers.
"People will be happy with the end result," Dempsey told ET's Mark Steines. "It is what they want to see. We had a memo sent to us that we can't talk about it."
Patrick isn't kidding about that memo. The show's creator and executive producer, Shonda Rhimes, specifically requested that cast and crew members keep the storyline secrets under wraps. But Dempsey did indicate that there will be developments on the Mer/Der front.
"There are two hours left and something is going to happen between Derek and Meredith," he said, leaving it at that.
Very interesting. Is that a thinly-veiled indication that romantic sparks will fly once again, or is he just talking about an important surgery in which the two of them operate together? We will have to wait and see.
Dempsey and others will also be featured on
20/20
as the ABC news program goes behind the scenes with an "Anatomy of Grey's Anatomy" special tonight at 9:00. The news show will investigate whether or not the bizarre medical cases on
Grey's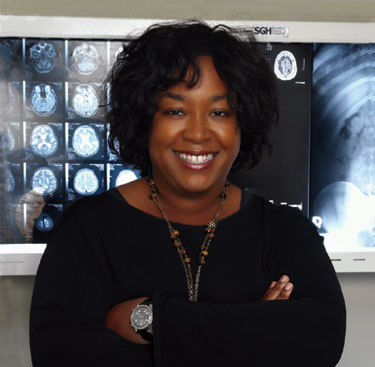 Anatomy

are

real

or fictitious. While Rhimes (below) admits to taking creative liberties, she insists they are fact-based.

"Everything we do is possible and has happened at least once sometime in the world," said Rhimes, who personally directed the last of the finale's three episodes.

Be sure to check out the 20/20 special tonight in preparation for the three-hour, two-night finale. If you miss it, we'll have a full report of it in the morning!

Steve Marsi is the Managing Editor of TV Fanatic. Follow him on Google+ or email him here.

Tags: Grey's Anatomy