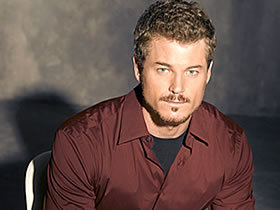 "Well. This is awkward!"
ABC cleverly left Eric Dane off the opening credits for Thursday night's episode, "I Am a Tree," but the guest star definitely left a huge impression once again -- despite speaking only the one line above.
Reprising his role as plastic surgeon Dr. Mark Sloan, Dane made a surprise appearance at the end of the episode, when he was caught wearing nothing but a towel and a smile in the hotel room of Addison Shepherd (Kate Walsh) -- immediately after soon-to-be ex-husband Derek (Patrick Dempsey) came clean about his own affair.
So how does Dane, whose character became known as "McSteamy" last season -- a play on Dempsey's "McDreamy" -- stay in shape for those towel scenes?
"I go to the gym four times a week. When I am 60, I want to feel like I am 40. I lift weights and I have a really good trainer," he tells EW. "I eat whatever I get my hands on. You could bottle my metabolism and we would all be billionaires. I miss a meal, I lose five pounds."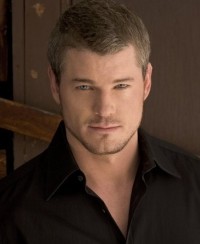 Dane, 34, was most recently seen in this summer's blockbuster

X-Men: The Last Stand

.

His extensive TV work includes a recurring role on Charmed, Vegas, the made-for-TV movie Helter Skelter, and as the lead on Gideon's Crossing.

In her blog, the episode's writer, Krista Vernoff, said eloquently, "I love me my McSteamy." She's not the only one -- as evidenced by our Round Table discussion and our latest poll.

We're looking forward to seeing how long Dr. Sloan sticks around Seattle Grace, and what his future with Addison holds.

Steve Marsi is the Managing Editor of TV Fanatic. Follow him on Google+ or email him here.

Tags: Grey's Anatomy