Last Tuesday, the fishing aboard the Northwestern is excellent and the cast and crew of Deadliest Catch filled their tanks to the brim in anticipation.
But an ineffective propeller, an unexpected sabotaging, an accident caused by an inexperienced deckhand and many other obstacles forced the fishermen to alter their strategy... and confront dangerous conditions.
As our episode guide to "Cheating Death" makes abundantly clear, there was no shortage of near-misses for this risk-taking bunch of seafarers.
No rest, Thirty-foot swells. Tensions pushed to the brink and loyalties called into question. What will transpire when the Deadliest Catch crew returns to an unforgiving sea again this evening on the Discovery Channel?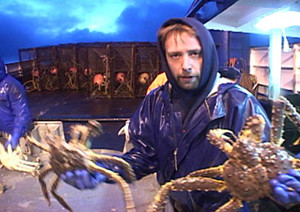 We'll be right here watching and will have an episode guide up tomorrow. This and the Dancing With the Stars results show make tonight a can't miss evening for fans of reality TV.

Matt Richenthal is the Editor in Chief of TV Fanatic. Follow him on Twitter and on Google+.

Tags: Reality TV