Now that Tango is out of the way, Tiffany Pollard can focus on finding her one true love. Again.
VH1 just announced a second season for the hit reality show, I Love New York. Interested in catching the eye of this former Flavor of Love gal? The following casting call rules are taken straight from the show's official site:
ROUND ONE
WHEN: From April 29th thru May 18th â€" 3 weeks
WHAT: This is an open call for ANYONE to join â€" go ahead, sign-up!
HOW: Create a profile â€" it's easy! You will need to sign-up online, fill out a bio, and upload photos and a confessional video â€" its fun, easy, and simple instructions will walk you through how to do it all.
VIDEO: The video requirement for round one is to create a confessional-style video (you talking directly to the camera) introducing yourself and why you would be perfect for New York. Having trouble with what to say? Here are some example questions you may want to answer…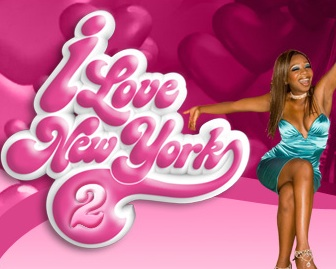 Who are you & where are you from?

Describe yourself/personality (party animal, mellow, smart, sincere, crazy, etc…)

What do you do for a living, hobbies, life ambitions, etc…?

Tell us about a crazy date or romantic moment?

Are you looking for love and why?

Why are you a perfect match for New York?

Why should we vote for you?

DEADLINES: Voting closes at 6pm (PST) on May 18th. But remember, sign-up and post your video early â€" because only the top 60 contestants with the most votes will be moving on to round 2!

ROUND TWO
WHEN: From May 20th thru June 8th â€" 3 weeks

WHAT: The top 60 contestants from Round One advance to Round Two â€" anyone can still vote!

HOW: If you are one of the top 60 contestants, you will be notified that you are moving on via email after the close of Round One (on May 19th).

VIDEO: Upload a second video to remain in the competition. The video requirement for Round Two is to create an action-style video that will show us more about yourself. Last time you were talking directly to the camera, but now we want to see you in action! Use your imagination, but remember, no longer than two minutes! Some ideas:

Talent/Hobby â€" can you dance, are you a juggler, or have some other talent that you just need to show the world? If it will help you win over NY, then show us! (just don't do anything dangerous!)
Show us your life â€" give a tour of your house, show us your car, anything that helps define you.
Show us your sexy side â€" demonstrate your best lap dance on a chair, model your best outfit (no nudity allowed), show us your flavor that makes you special!

ADDITIONAL REQUIREMENTS: In this round, you will also have to sign a contract and consent to the following testing â€" background, psychological, and medical. The producers will contact you and give you all the details. You must pass all the required testing to be eligible to move on to the next round.

DEADLINES: Must submit all requirements for Round Two (including video, contract, and all testing) by 6pm (PST) on May 30th. Voting will close at 6pm (PST) on June 8th.

LATE BUT LOVEABLE: WHAT? You didn't sign up in time for Round One or you didn't get enough votes? That's crazy! But we still want to give you a chance. We will have a place where you can sign-up late â€" you must complete all the requirements from Round One and Two (bother than the background check and medical/psychological testing). On May 25th, 2007 a select number (but at least one) LBL â€" that is "Late But Loveable"- contestants with the highest vote count are allowed into the competition. Votes you have accumulated in the LBL section will transfer over to your Round Two competition tally. LBL is open for the first week of round two, until 6pm, May 25th, 2007.

If you are asked to make it into the competition, you will be asked to complete the additional requirements immediately (sign all required contracts and complete all testing).

ROUND THREE
WHEN: From June 10th thru June 15th â€" 1 week

WHAT: FINAL ROUND! The top 20 competitors from Round Two advance to Round Three â€" and this is your last chance to vote! The top 5 people WILL get a spot on the show!

HOW: Upload a third and final video to remain in the competition. If you are a top competitor, you will be notified that you are moving on via email after the close of Round Two (on June 9th).

VIDEO: The final video requirement for Round Three is up to you! It can only be 2 minutes and must not break any of the rules, but show us your creativity! This is it â€" your last chance!

DEADLINE: Must submit a new video for Round Three by 11:59pm (PST) on June 12th. Voting will close at 6pm (PST) on June 15th.

NOTE: FOR ALL VIDEOS, DO NOT ATTEMPT OR PERFORM ANY STUNTS. DO NOT DO ANYTHING THAT WILL INJURE YOURSELF, ANY OTHER PERSON OR ANIMAL. DO NOT INCLUDE ANYONE OTHER THAN YOURSELF IN YOUR VIDEO - WE WANT TO SEE YOU, YOU AND ONLY YOU

Matt Richenthal is the Editor in Chief of TV Fanatic. Follow him on Twitter and on Google+.

Tags: Reality TV